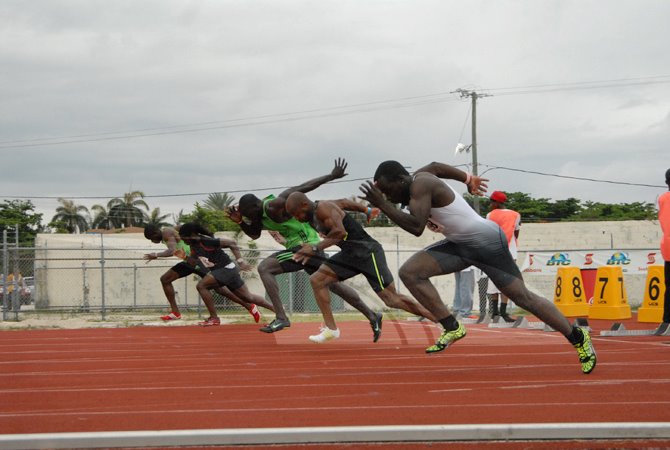 Senior track team deliver medical letters to avoid competition … Are they on drugs? Are they pregnant? Or is it the fact that they are not well?
Nassau, Bahamas — Breaking news coming into Bahamas Press confirms the Bahamas Olympic Team is in Crisis.
Yesterday, the national qualifying Olympic trial events began at the Thomas A. Robinson Track and Field venue. BP was on the track and what unfolded was shameless!
Scores of elite athletes submitted medical records at the opening of the trials, which gave them the ability to pass up competition at this weekend's event.
The question is this: If athletes cannot present fitness certificates now at the trials, when will they be ready?
Save for one female athlete in the 4 X 100, all others presented medical records, passing up the meet yesterday.
Why? Are they pregnant?
The event is a must for competition in London, just weeks away? So what are we going to do in London? Just march into the stadium and watch the games?
And what gets Bahamas Press so upset with all this is the fact that all of the elite athletes are on subventions [ They are getting paid by the people of the Bahamas to represent the Bahamas!].
This is not good. If we cannot qualify and compete at home, how in the hell ya ga win abroad at the Olympics?
This is distressing news. With years to prepare and no one ready to compete.
Two big sponsors promoting the trials and the elite athletes cannot get their [you know what we want say] together.
Bahamas Press asks the question again: Why is it national elite athletes cannot compete at the national Olympic trials?
One major athlete for the Bahamas never even showed up for the events yesterday. WHAT IS THIS?
Are they on drugs? Are they pregnant? Or is it the fact that they are not well and cannot complete for the Olympics.
Boy, dis something eh? If ya don't laugh you will cry!
We report yinner decide!