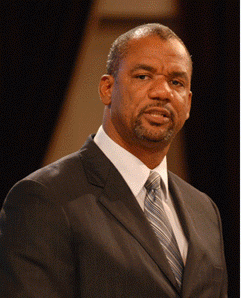 Nassau, The Bahamas – The Public Primary School Time-Table will be changed to reflect fewer subject offerings, but greater emphasis on the Three R'S — Reading, Writing and Arithmetic — in order to correct shortcomings in the country's public education system.
Education officials have also doubled the Reading and Grammar periods for grades 1-3, while the periods for Mathematics will be increased by almost 50 percent.
Minister of Education, Science and Technology, the Hon. Jerome K. Fitzgerald said "it will not be business as usual beginning this month" when it comes to education.
"We cannot sit back content with the status quo and allow glaring structural faults in Reading, Grammar and Mathematics to persist among our student population," Mr. Fitzgerald said. "Hence, beginning in September, 2012, we will focus on strengthening the base at our foundational levels of learning."
Mr. Fitzgerald said workshops will begin as early as next week and will continue throughout the year, to equip teachers with the necessary guided approaches "to the teaching of reading in the content areas."
He said in addition to "punctuating the 'Three R'S'", the Department of Education will encourage educators to stimulate character building in students, underscoring core values such as concern for self and others, perseverance in the pursuit of determined goals, national and personal pride, the development of self-worth and a keen interest in contributing to the positive growth of our nation.
Mr. Fitzgerald said Ministry officials will also focus on increasing the public/private partnerships currently in place moving forward, especially those with the church.
"We live in an ever changing global village, so the need for community partnership takes on added significance. We will partner with the business community, civil society and the church. Our partnership with the church is expected to restore basic Christian values in our schools and correct our moral compass.
"Through partnerships, schools have provided a continuously viable workforce, while through internship and mentorship opportunities, businesses produce a technically sound cadre of professionals," Mr. Fitzgerald added.
He offered the following advice to students for a successful year:
Always set goals. Goal setting keeps you focused on what needs to be accomplished.
Take advantage of study tips, study groups, extra classes.
Make your education your priority. You too are responsible for the education you receive.
Turn the TV off during the week review your school notes and read a book.
Choose to walk away from conflict and potential violence. Do not engage in negative and destructive activities, and
Take advantage of the endless reservoir of helpful resources Parents, Teachers, Peers and credible Tutoring Programmes within your community.
"I also take this opportunity to encourage parents to get involved and stay involved in your children's education. It is a message that The Department will continuously emphasise throughout the year, so parents heed our plea.
"Besides teachers, you are the main educator in your child's life. High parental interest produces improved exam results compared to low exam results for children whose parents show no interest. The Department, in recognising the crucial role, parents play, will continue to encourage parental involvement in education," Mr. Fitzgerald added.