FNM imploding into chaos as four senior axed MPs want Hubert Minnis out! – Ingraham appointed Cash and blocked others…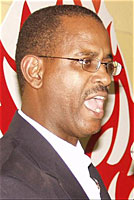 Nassau, Bah — Bahamas Press is following breaking news out of a hospital today after a doctor in politics allegedly lost his cool on a patient as he examined him.
Now the doctor many know was vying for a top post in the opposition party, but was snubbed over the weekend after former leader and resigned MP for North Abaco, Hubert Ingraham, cancelled the race for a new Chairman and announced Darrin Cash as Acting Chairman of the Party.
Loyal supporters of the Free National Movement are angered over the move and told the new leader of the FNM, who didn't even know Cash was being considered for the job, he is being stabbed in the back daily by his former leader; a move known too well by FNMs.
The breakdown in the opposition has left supporters concerned as a defeat in the upcoming by-election could leave the party members defecting to the DNA.
Meanwhile, a spokesman for the DNA told BP, "We are holding together and will welcome all members who seek to leave the FNM to join our ranks."
Sources tell us large defections within the FNM are underway, even though FNM leader Hubert Minnis has hunkered down in North Abaco preparing for the greatest political cut-yinna-know-what of his life.
Christie has unleashed his most dangerous political animal to date on the FNM in the person of his political warhorse Philip 'Brave' Davis.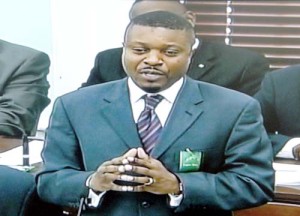 Davis' political victories on behalf of the party are racking up and his predictions to win 30 of the 38 seat on May 7th would come true after the by-election.
Davis warned FNMs in the Parliament during its first sitting, "The farmer now gat the gun!"
Sources deep in the PLP tell us, when the game is set, Christie, Davis and Roberts [CDR]the most deadly modern-day political troika are set to destroy the FNM once and for all and take the seat into the winning column for the Government.
Meanwhile up to 3pm yesterday, Former Prime Minister Hubert Ingraham was silent by the news of defections in North Abaco and had failed to carry out his press event Sunday.
Ingraham told the press he would make an announcement on September 2 as he was interviewed in Rawson Square when he viewed the body of former FNM Chairman Charles Maynard. However, that statement is yet to be made as September 2nd has come and gone!
But this is not new, Bahamians are getting accustomed to bogus hologram statements by the defeated former Prime Minister who these days never says what he means nor means what he says.
We report yinner decide.