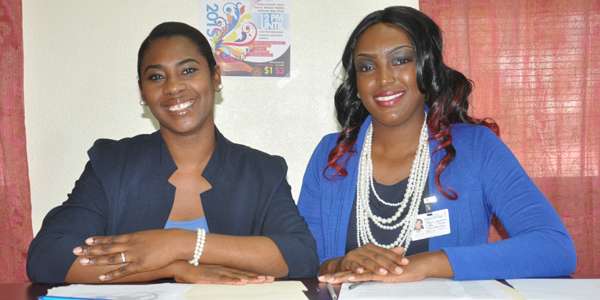 By Lewis Astwood
Bahamas Information Services
FREEPORT, Grand Bahama – The Committee for the Advancement of People (CAP) announced their first annual Multicultural Heritage Festival scheduled for the YMTA grounds in Hunters on March 21. The announcement was made by Taronya Wildgoose, trainee Welfare Officer in the Department of Social Services, during press conference, March 16.
CAP is a division of the Department of Social Services. Being held under the theme, "Protecting Our Heritage, Fostering Creativity" Miss Wildgoose said, "cultural diversity expands choices, nurtures a variety of skills, human values and worldviews and provides wisdom from the past to inform the future. Cultural diversity is a mainspring for sustainable development for individuals, communities and countries."
As a result, there will be performances in rake-n-scrape, soca, salsa, reggae, kompa, African, R&B, Zouk and Junkanoo.
To further display the cultural diversity of the Hunters area, various dishes will be on sale.
Also present at the press conference was Mrs. Zeneka Bartlett, vice-president of CAP, who noted that the purpose of the organization is "to assist with the development of programmes to meet the needs of people, move people from a state of welfare and to develop partnership with organizations to move people to a state of wellbeing. To assist with the development of the whole mind. To change the mindset of people so that they can become involved in their own problem solving."
The festival starts at noon.