FNM Leader pulls off an history win for his party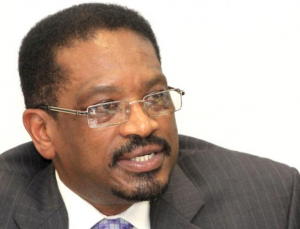 Nassau, Bahamas — Riding on the heels of his party's first political victory since 2007, new leader of the opposition Dr. Hubert Minnis will address the nation tonight in a televised national address.
The address comes following the results of a "NO" Vote in Monday's poll.
Dr. Minnis went on record just weeks before the Jan. 28th poll, telling Bahamians to vote "NO" to the questions due to a lack of clarity on the issues.
The new leader of the party was also able to persuade former leader Rt. Hon. Hubert Ingraham to change his mind from a national boycott on the issue and support a no vote.
Almost 49% of the registered voters showed up yesterday and rejected the government's plan to collect taxes from webshop operators and establish a national lottery in the country.
The goal was to increase government revenue to meet the growing demands of healthcare, education, sports and culture.
Bahamians rejected both questions and now the government must arrest the illegal operations and cut wild expenses incurred in the budget in order to meet expenses.
Leader of the Opposition Dr. Hubert Minnis will address the nation at 9PM tonight!