Christie is Friend for the People in North Abaco – Community has turned GOLD! – Christie readies to land in the community and take seat!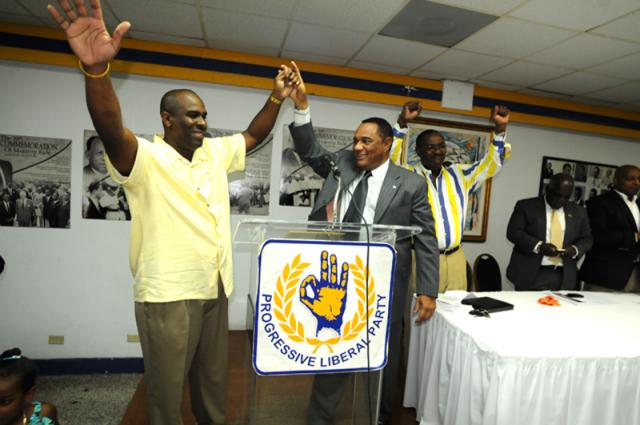 Green Turtle Cay, Abaco – As we said earlier this week, when Prime Minister Rt. Hon. Perry G. Christie steps his feet on the shores of North Abaco not long from now, it would be like footsteps of a Sovereign Ruler claiming territory from a defeated enemy and that is when he will raise the hand of Renardo Curry and declare a NEW DAY HAS COME TO NORTH ABACO!
Bahamas Press is at this hour down in Green Turtle Cay, North Abaco and from what we have witnessed for ourselves, we can tell you that North Abaco has gone GOLD and Renardo Curry shall be declared victorious following the by-election.
The tide has turned in his favour in the community and FNM leader, Dr. Hubert Minnis now battling for his life to remain leader of the FNM, flying back to Nassau to rescue his image. Today, after getting chased out of the community in North Abaco, Minnis met with Publisher of the Punch and, just after 1:30 pm today, met with the press – like they can help him.
We can confirm a grand event by the PLP in the constituency last night gave PLP candidate Curry a rallying crowd for the governing party. Curry reminded members of the constituency that the time is now to get onboard with the PLP Government as a New Day has been declared all over the Bahamas!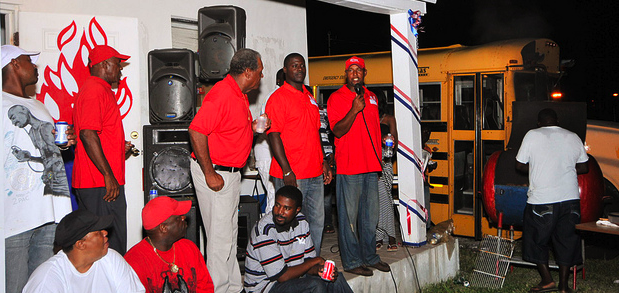 We are told while Minnis and his hologram candidate was out of North Abaco this weekend, he was replaced in the constituency by Loretta Butler Turner, who, along with Tommy T, Dion, Peter Turnquest and others, were on a tour of the constituency. Butler-Turner wants to bring sexy back to the FNM and her team believes the first way to do it is by getting rid of Minnis following the Party's defeat in the by-election.
Butler this past weekend failed to show up and support candidates in the community as she was busy collecting support for her leadership bid of the party.
Turner, we are told, had four boats filled with FNM supporters out of Grand Bahama join her in the constituency over the weekend and from our account when the event began, only 15 residents from Green Turtle Cay showed up for the FNM event. This is not good.
Sources tell us that the bickering inside the FNM is intensifying and the problems for North Abaco are getting worse by the day or the opposition.
This weekend Prime Minister Christie dispatched his senior viceroy and election machinist Philip Brave Davis, Party Chairman Bradley Roberts, Shane Gibson and Ryan 'Da Lion' Pinder into North Abaco on Saturday.
Davis, who told Party Generals he wanted no less than 30 seats in Parliament on May 7th, was one seat short following the General Election. Davis is making sure Christie's massive majority will make smooth legislation for Constitutional Reform; and the big win in North Abaco will deliver that promise to the Party Leader.
Davis is taking no prisoners in North Abaco and we are told is meeting with key FNM generals by the day here in Nassau and Abaco as major defections are taking place in the FNM!
Ryan Pinder, we can confirm, organized the largest gathering on the Cay since the campaigning began. Pinder and Curry represent the team of New Generation Leaders of the PLP who represent thousands of young Bahamian voices in Government.
Green Turtle Cay has a special affection for 'Da Lion'. As one voter told him, "I heard your roar from the steps of Parliament against Papa Clown way up here."
The year 2012 will become the worst year ever for the FNM. They lost the Government. Ingraham has left them high and dry and after North Abaco's cut-yinna-know-what, a "political bloodbath" will flow within the FNM like never seen before.
We report yinner decide! Christie NEW DAY GOLD RUSH MACHINE IS MAKING WAVES IN NORTH ABACO!!!