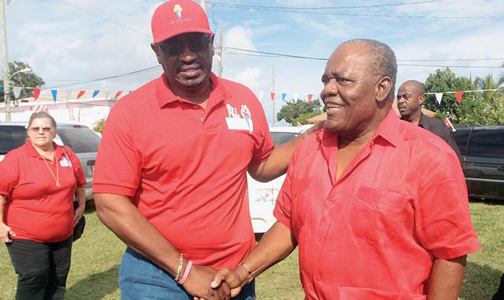 Nassau, Bahamas – The Free National Movement is deeply saddened and disappointed that 2,000 Bahamians have lost their jobs at Baha Mar.
These layoffs confirmed our worst fears that the manner in which the Christie led Government interfered in the conflict between two private entities would result in an unfortunate outcome for both the development and the Bahamian people. These losses come at a time when unemployment is at all-time high in New Providence (15%), Grand Bahama over 17% and among youth over 31%. Furthermore, these losses are during a time when the economy is reeling from the impact of Hurricane Joaquin and experiencing a sluggish economic recovery.
The circumstances also highlight the fact that the Provisional Liquidators have not made sufficient progress in the negotiations with relevant parties and the Prime Minister's self-imposed deadline appears now likely to not be met trigging another round of traumatic and disruptive actions. Additionally, we note the Prime Minister's unilateral discussions that were touted as successful but the reality yielded no positive results yet again.
Our thoughts are with the former employees, their families and thousands of other Bahamians who are now adversely affected particularly as we approach the holiday season.
Although there is a feeling of doom and uncertainty, the FNM is comforted in knowing that the Bahamian spirit of resilience and relentless passion will rise.