MP for Montaqu Richard Lightbourn is managing both his and Loretta end in FNM politics and perhaps is attempting bring the momentum of the whole party to an abrupt end!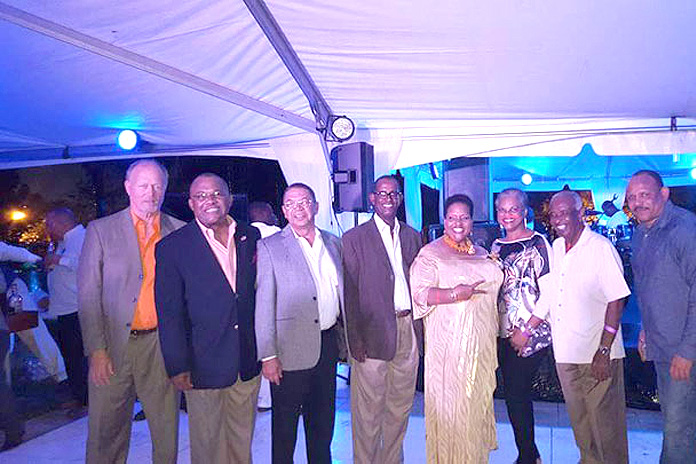 Nassau, Bahamas — A group of FNMs are pissed tonight following what appears to be an attack on the Leader and Deputy Leader of the Free National Movement by operatives supporting Loretta Butler-Turner – the rejected, axed former Deputy Leader of the Party.
On Friday evening the MP for Long Island organized her 55th birthday soiree at the John Watlings Distillery. Scores of FNM rejects, defeated former MPs and political hacks and some corrupt soon-to-be-jailed personalities attended the event in what appeared to be a second election bid for leader.
Bahamas Press has proof after scanning the guest lists that both the Leader, Dr. Hubert Minnis, and Deputy Leader, Hon. Peter Turnquest, were not invited to the birthday celebrations.
Butler-Turner is known for attempting to dismiss Dr. Minnis and his team in public, a team now on a strong push to return the Free National Movement to power according to latest BBB Analytics polls.
You would remember back in September 2014, just weeks before the deadliest leadership race where Dr. Minnis dropped an eternal 'cutass' on Team Turner which left the group bitching for more than one year, the FNM leader showed up to the Abaco Association meeting organized by Butler-Turner, who attempted to block the MP for Killarney from entering. But before that could happen one FNM stood up in the Association – like the famous Millie of the PLP – and shouted, "What you mean my leader cannnnnn come in here? This is an association event? Dis our leader you want us throw your fat…F#@$ A$$ out of Abaco, eh?"
Before the event could make a turn for the worse, Dr. Minnis defused the angry supporters locked up with his support. They collectively delivered the most vicious [Cut-yinner-know-what] on the axed former deputy leader at convention.
Team Loretta hasn't learned. When they should be going along and following the team to victory – it looks as if they want to turn the whole party on to a road of detour!
We report yinner decide!