The vacant seat in the Senate for the Opposition is set to be filled….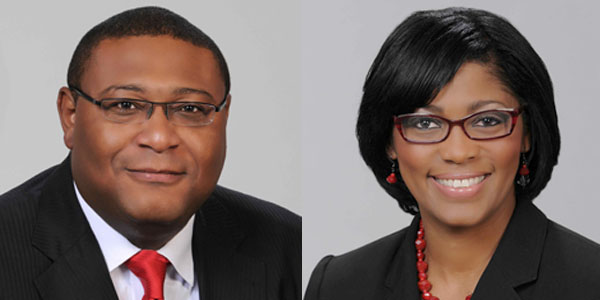 Nassau, Bahamas — Breaking News coming into Bahamas Press confirms at least two youthful and yet powerful speakers are being considered as the new FNM voice in the Senate.
BP sources on the ground tell us the thunder and lightening voice within the Party, Kenyatta Gibson, could emerge in the Senate as the new face causing fear and trembling for the PLP.
Gibson you would remember joined the FNM in a Damascus experience. The fearless voice and former MP is known for these poetic, tactful and bombastic contributions in the Parliament. He we are certain could stir plenty trouble for Christie and his PLP.
But another woman in the spirit of the Party to capture the female vote in the next election could also be chosen to lend her voice to the re-branded FNM.
Pakesia Edgecombe, a Journalist by profession, is being tipped for the post. She is known for her clear public speaking, and objective thinking on national issues. She is indeed a fresh new youthful face. She represents strong support to the cause for nationalist ideas, and holds herself as a voice for women across the country.
BP is watching these maneuvers closely the game changes once again for the Free National Movement…
We report yinner decide!