Arthur D. Hanna Inspects new Defence Force Vessel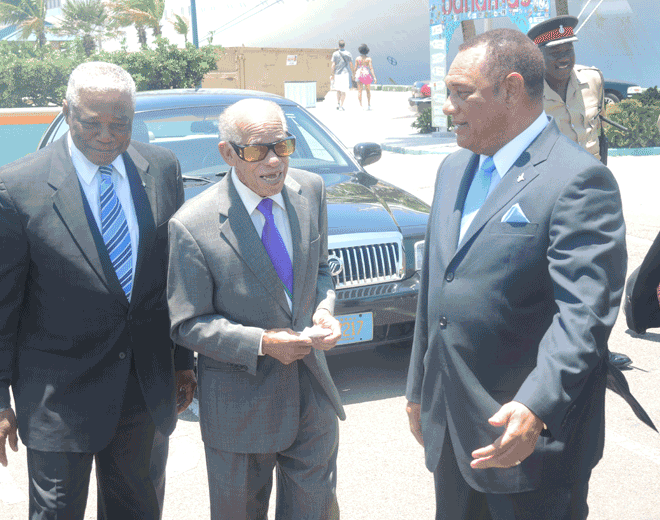 Nassau, Bahamas — This scene was humbling we must add for Bahamas Press to see a National Hero and former Governor General of the Bahamas be honoured in this way after the Defence Force Vessel – Auther D. Hanna was docked at the Prince George Wharf to be inspected by him.
Arthur Dion Hanna is today alive and well and must be indeed humbled by the fact that the Bahamas he and his colleagues envisioned more than 40 years ago is finally coming alive.
Bahamas Press believes this decision by the Christie Government indeed a great gesture to honour a man who has given so much to the growth of the Bahamian. We salute him, and we salute the Government.
This is good. This is humbling. This is certainly a new day for the country.
Yesterday Prime Minister, the Rt Hon. Perry G. Christie, Governor General Arthur D. Hanna, National Security Minister the Hon. Bernard J. Nottage and other members of government took part in an inspection ceremony at the Prince George Wharf on 20th May 2014 of the Defence Force Vessel named in Mr. Hanna's honour.
Former Governor General Arthur D. Hanna inspected the guards before boarding the vessel, the HMBS Arthur Dion Hanna which was docked at Prince George Wharf.
The Prime Minister and honouree, Arthur D. Hanna posed with cabinet ministers fore an official photograph.