Minnis flew out of San Salvador with NOT ONE PLAN or IDEA for the community!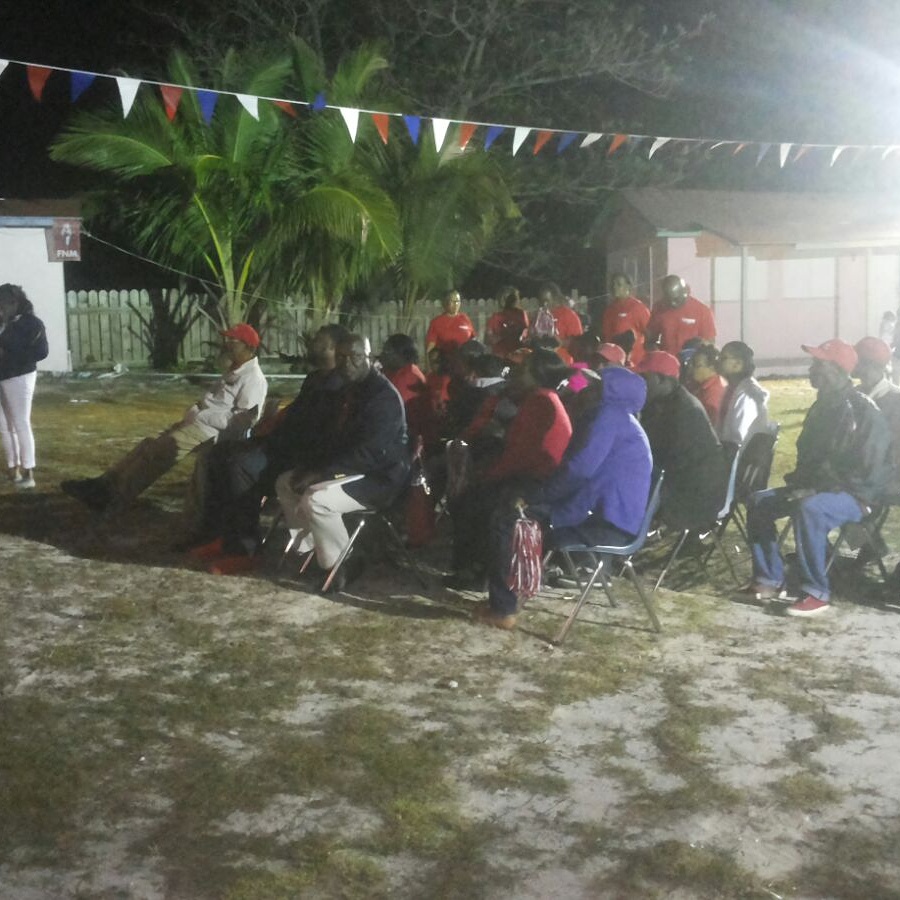 San Salvador, Bahamas – Minnis fled San Salvador last night after a poor turnout as he discovered that his candidate, Gladville McDonald, has no base support on the island.
The FNM leader, recovering from a dangerous cold, could barely speak last night to the small crowd gathered.
Following his short address, he called McDonald to the stage when one woman started cussing in the back.
From what we heard McDonald has had multiple cases in the courts where people alleged that they have been defrauded and robbed by the FNM candidate. Sources tell us McDonald is a known gamer whose business is to practice the art of swing!
Now, on the FNM swing train McDonald is hoping he could get his sticky fingers on some VAT money. But the people in that part of town have already given notice to the FNM that Cat Island, Rum Cay and San Salvador is a BRAVE GOLD CITY and they are accepting nothing else.
Hubert Ingraham had told residents back during his last administration that his FNM did nothing for the islands in that part of the country and, in fact, when the FNM came this time it promised to have nothing done for the area if elected.
Well, what is dis?
We report yinner decide!