The July Convention has ignited a civil war inside the FNM…Could Loretta be the next FNM to do the Honourable Thing and leave?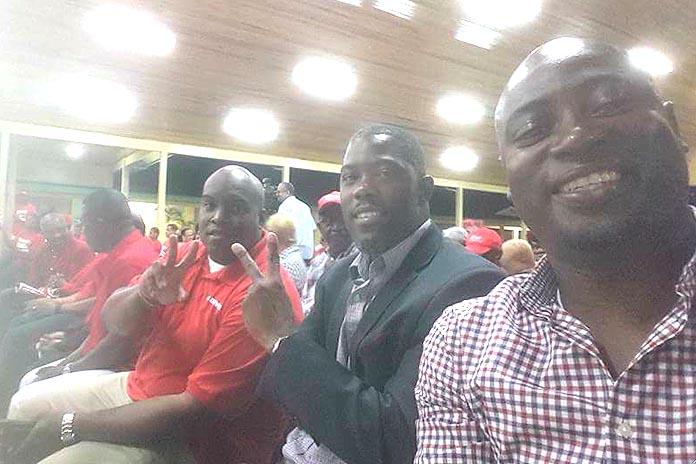 Nassau, Bahamas – Free National Movement members continue to drop like flies and yesterday another FNM pulled away from the party.
Bahamas Press reports FNM candidate named for the Bains and Grants Town Constituency Leonard D. Sands packed up his tent within the FNM and withdrew his name as a candidate for the seat.
The party has went through a number of dangerous tremors lately with the leader of opposition business Neko Grant announcing his decision to not offier again, saying that the party was in disarray. Also North Eleuthera MP Theo Neilly has also announced his plans to not run for the FNM anymore. He was a part of the gang of six who went against Dr. Hubert Minnis in the July Convention.
Sands wrote in his announcement the following:
"There are times in life when we have to evaluate what is really most important at that time. As I arrive at this place in my political life many will have much to say about my decision and many will be disappointed. I must however remind those persons that, many are the plans of man, but it is the Lord's will that shall prevail.
"My fellow Bahamians I have decided to officially end my candidacy for the Bain and Grants Town Constituency effective August 30, 2016.
While there are significant personal reasons that have led me to this decision, there are other reasons that are not so personal that contributed to this decision as well.
"Finally, as I end my leg of the race I am certain that there will be another to take my place in the coming months and to that person I offer my unwavering support and encouragement as the FNM seeks to become the next government of The Commonwealth of The Bahamas."
Meanwhile, Bahamas Press is reporting trouble ahead for Loretta Butler Turner as we have found that a new candidate is expected for that seat for the FNM in the upcoming General Elections….
We report yinner decide!