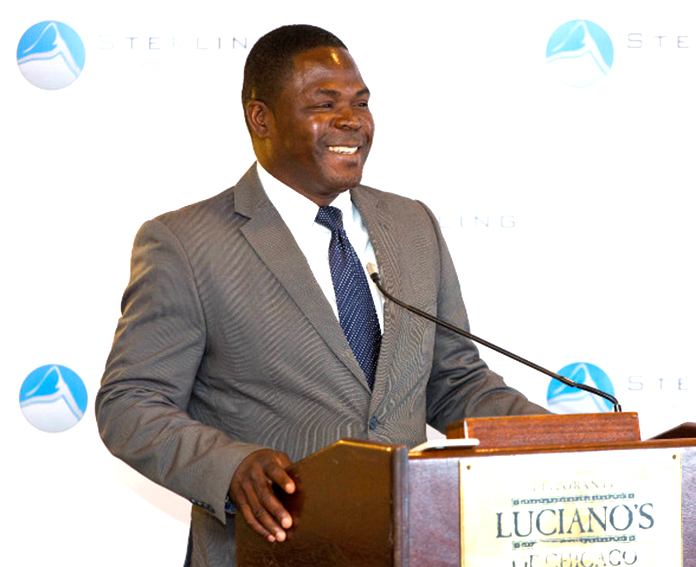 Nassau – Leading real estate development financing firm Sterling Global Financial announced today it is set to launch a new advisory arm, adding a service the firm's chairman said would bolster its strategic growth with its ability to assist clients with core services including structure, management, banking, financing, and operations.
The new company, Sterling Global Advisors Ltd., will be headed by former Bahamas Minister of Investments Khaalis Rolle, a businessman and two-term chairman of the Bahamas Chamber of Commerce and Employers' Confederation, and follows on the heels of Sterling's launch last year of Sterling Bank & Trust (Bahamas) Ltd.
"The new advisory firm will allow the firm to consolidate and provide a more strategic focus on a component of its business which was previously viewed as value-added for existing clients," said Sterling Chairman David Kosoy.
"Sterling Global Financial has largely built its reputation and singular positioning by responding to needs for financing ranging from high end homes, commercial shopping centers, luxury condo developments, private islands and resort developments," said Mr. Rolle, who currently serves as Sterling's Senior Executive Vice President, and will become Managing Director of Sterling Global Advisors. "The creation of Sterling Global Advisors expands the role we serve with clients and investors by providing guidance, direction and, in some cases, operations management skills. This will allow us to take on new roles that we have the skill sets for, including advising on private placement offerings, consulting and advising governments and quasi-government entities and for-profit and not-for-profit institutions. This will strengthen Sterling in important ways by creating a sustainable path for our continued growth through the expansion of our relationship with new and existing clients in The Bahamas, North America and beyond."
Many of the projects the firm finances or assists with financing are in The Bahamas and include ONE Cable Beach, THIRTY SIX on Paradise Island, Courtyard by Marriott in downtown Nassau, Ocean Terraces, West Bay Street, Matt Lowe's Cay, Abaco and Sky Beach Estates, Eleuthera. It is also funding a share of the land acquisition for a major redevelopment of an iconic neighbourhood in South Boston and is participating in a project in Ireland. In the past year, it upgraded and sold a large shopping center in central Florida.
"We have been growing slowly, steadily since our founding a decade ago," said Sterling Global Financial Chairman David Kosoy, who, though holding an advanced degree in law, has spent his life in real estate funding and development. "Launching Sterling Global Advisors strengthens our growth potential and provides an enhanced and important role in key projects. We are taking this strategic step now to further position Sterling to take advantage of the tremendous economic opportunities across our various business sectors. We could not find a better person to head Sterling Global Advisors than Khaalis Rolle."
Mr. Rolle has served as Senior Executive Vice President of Sterling Global Financial since June 1, 2017.
The chairman also revealed that Sterling will be making additional major announcements regarding what he termed "exciting new projects, initiatives and partnerships consistent with our medium to long term growth strategy."
The company with headquarters on East Bay Street, Nassau, has some US$9 billion under administration or asset management. In 2016, it opened Sterling Bank & Trust (Bahamas) Ltd. and it operates one of the oldest trust companies in Cayman with worldwide clients. It has earned numerous awards for investment returns and security of investments.