Cargill Connections have landed jobs for two more former NIB employees at cash strapped COB – the public rape continues….Friends, Family and Lovers continue to burden taxpayers!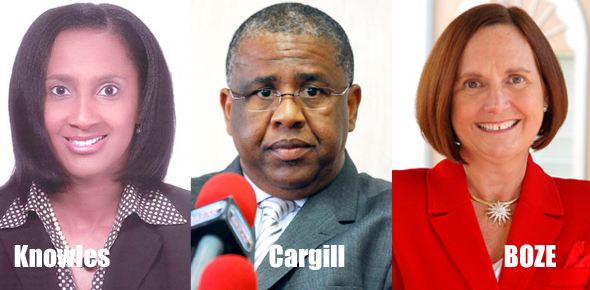 It is no more what ya know – it is WHO YA KNOW! – Double Dipping in the Public Purse GONE TA BED!

Nassau, Bahamas — When educators and line staff at the College of the Bahamas read Bahamas Press today, they are going to be shaking their heads.
Once again, Bahamas Press brings to you some shocking revelations only a real investigative news source with your interests at heart can deliver.
For some days now we have been staking out the grounds of the College of the Bahamas, wearing tennis shoes and carrying a napsack, investigating some fishy business now at the country's premier tertiary institution and what we uncovered is indeed appalling.
There is a new appointment at the College, one now clouded in controversy, that could land the current Chairman of COB, Alfred Sears, out the door.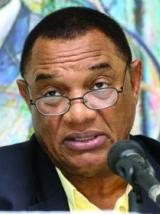 Sears, as many know, is the lawyer representing suspended Director for NIB Algernon Cargill.
Cargill, many of you will know, was suspended from NIB following a cloud of scandalous revelations which included the payout of some $723,000 to eight executives at the Board while he served.
To this day, no one really knows who concocted the bonus idea. Cargill isn't talking nor is the former Minister with responsibility for NIB, Hubert Ingraham, saying a word.
Cargill, from information shown to us, was paid more than $373,000 per year just from NIB alone.

We at BP also presented how the fund had become the slush fund of the suspended Director who carried around loaded credit cards charged to NIB with no paper trail or accounting as to what the charges were for. Charges racked up by Cargill over a three-year period amounted to almost a quarter million dollars – $240,000.
Anyway, we will get back to Cargill later.
As BP however moved through the books at COB, we experienced something interesting, and when we say interesting we mean EXTREMELY INTERESTING!
We uncovered that Cargill is now an employed lecturer at COB, and, while his salary is not known to us at this time, all we can say now is – "WELL HOLY COW"!
And this is not all.
We uncovered that now also on the payroll of the College of the Bahamas is the suspended partner in affairs at NIB, suspended IT Director Raymond Wells. He too also suddenly appears on the payroll in the College of the Bahamas and in what capacity we are not sure.
Wells, you would remember, was one of the highest paid IT men in the country who served at the pleasure of Cargill. This is interesting indeed. And guess what? This is not the end our revelations.
Just this week a new post at COB was filled. And Bahamas Press finds the applicant to be a shocking surprise. We can confirm the former Investment and Risk officer at NIB, who also collected a sum in Cargill's NIB package, Phaedra Mackey-Knowles is in at COB.
Now this is indeed interesting as Knowles picked up and resigned from NIB just over two weeks ago, after a communication she handled on behalf of NIB ended up in the hands of a senior FNM official.
What a country. But there's more.
While at NIB, Knowles was paid $117,000 a year. But as she moved into her new suite, perhaps at the assistance of Cargill, The College of the Bahamas has offered the former NIB Executive a salary above that of the Prime Minister of the Bahamas – at $135,000.
UNBELIEVABLE! UNTHINKABLE!!! WHAT IS THIS?
The backside rape on the public treasury is incredible and has left even the Prime Minister in a pain of shock and disgust!
The naked abuse of limited public money continues.
Bahamas Press has learnt that, while whole government ministries cannot pay salaries much less pay and meet current statuary obligations, COB is now operating like a freight train gone wild!
Staff at the institution cannot get their due, yet someone who finds out they cannot raid NIB anymore now decides to rip off the children.
Just last week executives at COB took a retreat trip to Blue Lagoon Island, and here's the same institution which cannot sign a contract with line staff.
WHAT IS THIS?!
AND SO, since what we know is not being discussed in the wutless media these days, Bahamas Press thought it was necessary to share these details with yinner, so you can be informed as to how your institutions are being ripped off and raided by persons who cannot get enough.
Boy, do you think Cargill is gathering a army at COB to teach the next generation a lesson? What that lesson is we cannot write.
We report yinner decide!