When will someone go to JAIL for the $100 million overruns on the road?
Ingraham don't believe in Bahamians and fails to support his new leader of the FNM!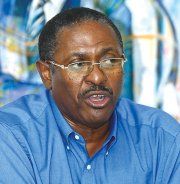 By Bradley B. Roberts
National Chairman
Progressive Liberal Party
The former Prime Minister continues to project himself as an "AMUSING ENIGMA" even in retirement. This is based on comments attributed to him that appeared in the media today.
Records in the public domain clearly showed that this same Hubert Ingraham fully intended to hold a Referendum on Web Shop gaming had the FNM secured electoral victory on May 7th 2012. Further, Mr. Ingraham fully intended to convince the Bahamian people that the FNM government would have had "NO HORSE IN THE RACE" even though his government had in its possession the COMPUTER WAGER LICENSING REGULATION 2010 as early as 2010.
This new position is double-talk and hypocrisy at its worst. A plebiscite is an expression of the will of the people; it's participatory democracy and any truly democratic government would be guided by the will of the people. Ingraham's dismissal of the Referendum is a dismissal of democracy; it smacks of sour grapes and is unseemly behaviour by any policymaker, let alone a former Prime Minister.
This fantasy notion that the Referendum is "a PLP thing" is an attempt to rewrite history and to pre-empt and minimize the broader political implications of a " Yes" vote victory on Referendum Day. The fact is that Theresa Moxey-Ingraham and Philip Galanis, both former political figures from across the political divide, are leading the Yes Vote campaign. This Referendum is not a "PLP thing" as Ingraham is conspiring to deceive the Bahamian people into believing.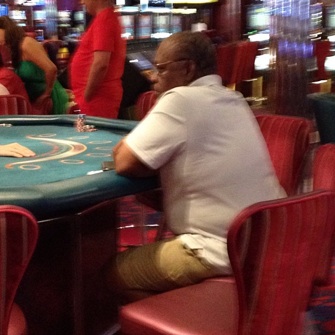 On the issue of the removal of discrimination from land based casino gambling, the Prime Minister was very clear that this constitutional matter is currently being addressed by the Constitutional Review Commission that is scheduled to report its recommendations to the government by the end of March of this year.
Mr. Ingraham is reminded that the official policy of the Bahamas Government has not changed. The central issue of gambling in The Bahamas is settled as land based casino gambling is a regulated industry. The government now seeks the opinion of the Bahamian people as promised on whether or not Bahamians, who have the desire, should engage in Web shop gaming and a national lottery in a fully regulated environment.
This is an issue of freedom of choice, a fundamental tenant and the hallmark of democracy.
He comes across as envious, bitter, politically immature and selfish because he is no longer the Prime Minister and therefore is not leading this defining initiative.