By Jacqueline Charles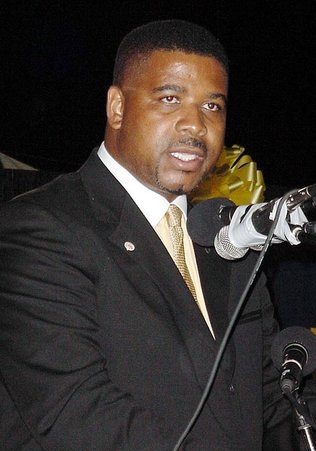 The former premier of the Turks and Caicos Islands, wanted for questioning in an ongoing corruption investigation on the island, has been arrested in Brazil.
The Brazilian federal police nabbed Michael Misick, subject of an international arrest warrant, as he arrived at the Santos Dumond airport in Rio de Janeiro Friday.
British investigators have been seeking Misick's arrest in relation to their ongoing investigation into widespread government corruption into the sun-kissed British Overseas Territory, south of Miami.
The arrest was the result of an international arrest warrant issued by Interpol and another warrant issued by the Brazilian Supreme Court, according to a release from the Turks and Caicos Islands Special Investigation and Prosecution Team.
The investigation arose out of a 2008-2009 Commission of Inquiry relating to governance of the territory by Misick and his Progressive National Party.
Last month, Turks and Caicos voters returned Misick's party back to power three years after the British kicked it out of power.
"Mr. Misick faces a number of charges relating to corruption and maladministration in TCI, a British Overseas Territory," said investigators, now seeking Misick's extradition to the Turks and Caicos.
"The UK authorities are grateful to their Brazilian counterparts for their cooperation."
The British had suspended direct rule in the territory. In addition to introducing austerity measures to reform the public service and return the islands to financial health, the British interim government-led investigation has so far indicted 13 people, including four former cabinet ministers on corruption-related charges.
Because of a possibility of flight risk, Misick currently is being held in custody in Brazil.
Extradition proceedings are expected to be scheduled soon to have him sent back to Turks and Caicos. Misick will face questions about the ongoing corruption investigation.
Read more here: http://www.miamiherald.com/2012/12/07/3131454/former-turks-pm-michael-misick.html#storylink=cpy