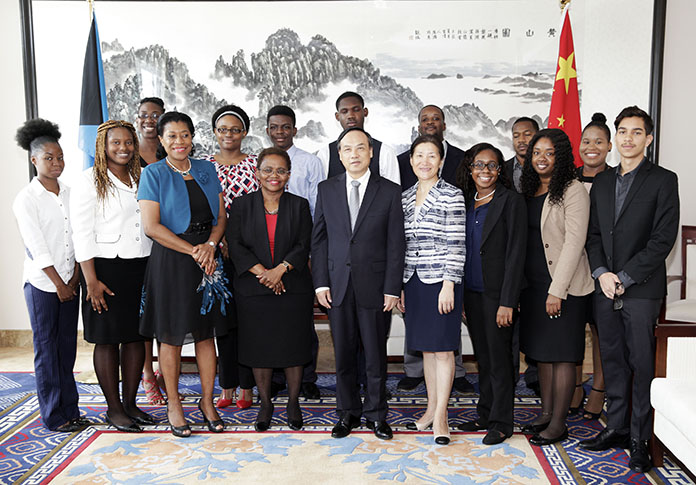 NASSAU, The Bahamas – Fourteen Bahamians were awarded scholarships to study in various provinces in China during a ceremony held at the Chinese Embassy on Friday, August 25, 2017. The scholarships, which become effective fall semester of this year, enable the recipients to pursue higher education in a cross-section of disciplines.
Ambassador of the People's Republic of China to The Bahamas, His Excellency Huang Qinguo said it was a great pleasure to be able to assist Bahamians in furthering their education.
"The Bahamas and China have enjoyed diplomatic relations for the past 20 years and this is one way that we show our support of that relationship," said the Ambassador.
He encouraged the scholarship recipients to take advantage of the opportunity to deepen their understanding of Chinese culture in order to make a contribution to the bilateral relationship between the two countries.
Director General at the Ministry of Foreign Affairs, Mrs. Sharon Brennen-Haylock was in attendance. She thanked the Chinese Ambassador on behalf of the Bahamian people and said that the scholarships represented a 'profound' opportunity for Bahamians.
"I am very happy to see that this is a good mix of men and women in this group of scholarship recipients," said Director Brennen-Haylock.
She noted that the recipients join over 100 persons who have already received scholarships to study in China.