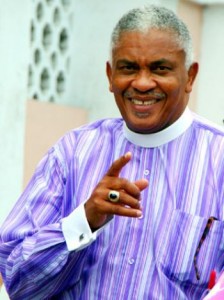 Nassau, Bahamas — An Anglican Church clergyman was back in court on Monday, this time on an assault charge against a man who is asking a magistrate for justice.
The drama unfolded in courtroom #10 of Magistrate Guillimina Archer.
Archdeacon Fr. I Ranfurly Brown appeared against a defendant who the priest claims attacked him while he was standing outside the residence of the wife of the man accused.
Now get this, according to court papers Fr. Brown was coming out of the home of the wife of the defendant late one evening when he was attacked. That's the story according to the police report.
However, attorney Rodger Gomez Jr. argued that that is not how the story went against his client. Gomez told Magistrate Archer it was his client that was attacked by the Archdeacon after a row began outside the residence of the man's wife in eastern New Providence.
Gomez further charged that his client filed a police report at the Elizabeth Police Station against Fr. Brown shortly after the incident occurred. He also noted the report filed  by the defendant was done long before Fr. Brown's account of the incident was reported to police. Gomez pointed out his serious concerns to the magistrate, charging the Royal Bahamas Police Force of having conspired with Brown to bury the report filed by his client. The police, the court was told, have yet to produce the account of events signed by the defendant, apparently refusing to accommodate the complaint against Fr. Brown.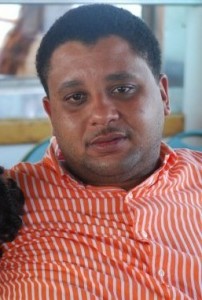 Gomez charged that the matter was the height of corruption, involving the Police and a Priest who should be the custodians of everything fair and decent in the society. He pointed out that what transpired was a shameful display of injustice, which infringed on the rights of his client who is the true victim in this ordeal.
As the fiery oratory delivery from Gomez Jr. got heated and transfixed the courtroom, Magistrate Archer interrupted to avoid further exposure of the details. She noted the concerns. Then the matter was adjourned.
The controversial Anglican priest appeared in a courtroom back in 2008 following an assault charge filed by a teenage girl. The incident was as a result of a church picnic on Nirvana Beach, where it was alleged Fr. Brown caught the "hot" young girl flirting with young teenage boys.
Brown allegedly pushed, slapped to the ground and then choked the teen following her refusal to move away from the area where the boys were. The girl testified how she and the Archdeacon then began to fight.  At the time, Father Brown's attorney argued that there was no case to answer, as the forms had not been properly signed by the investigating officer, also claiming that there was no evidence to support the allegation.  The judge dismissed the charges.  At the time, Fr. Brown was represented by Anthony McKinney and Damien Gomez, first cousin of Rodger Gomez, Jr. who is representing the defendant in this latest matter.