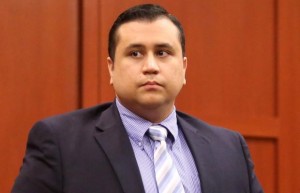 Trayvon went to a 7-11 for Skiddles and Ice Tea and showed up dead!
Florida – Jurors deciding whether George Zimmerman committed a crime when he fatally shot Trayvon Martin asked Saturday for clarification on the charge of manslaughter — a possible indication they were considering the lesser charge instead of second-degree murder. However just before 10pm they returned with a NOT GUILTY VERDICT!
They also asked for dinner, an apparent sign they planned to deliberate for at least an hour or more beyond the eight hours they already had put in during their second day.
"May we please have clarification on the instructions regarding manslaughter," Judge Debra Nelson read from the six-member, all-woman jury's note before a courtroom that had rapidly filled up with lawyers, reporters and members of the families of Martin and Zimmerman.
As jurors awaited an answer, Nelson talked to lawyers at the bench and after a half-hour recess, they agreed to send a note back asking the jurors to elaborate.
"The court can't engage in general discussion but may be able to address a specific question regarding clarification of the instructions regarding manslaughter," the note said. "If you have a specific question, please submit it."
Zimmerman, 29, is charged with second-degree murder but jurors also have the options of finding him guilty of manslaughter or not guilty. He has pleaded not guilty, claiming he shot the 17-year-old Martin in self-defence.
To win a manslaughter conviction, prosecutors must show only that Zimmerman killed without lawful justification. To win a second-degree murder conviction, prosecutors must convince jurors Zimmerman acted with ill will, hatred or spite toward Martin.
Zimmerman faces a maximum prison sentence of life for second-degree murder and 30 years if convicted of manslaughter, due to extra sentencing guidelines for committing a crime with a gun.