From the looks of things, the whole PLP could be gone before 2017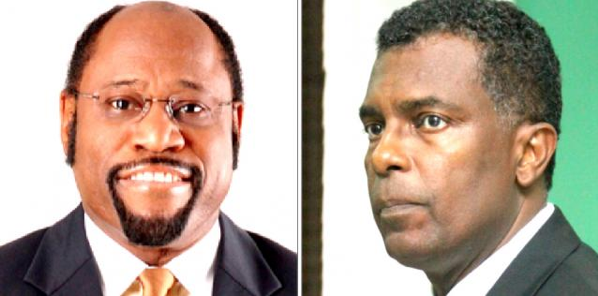 Nassau, Bahamas — An internationally renowned preacher, Rev. Dr. Myles Monroe, has called on Prime Minister Rt. Hon. Perry Christie to fire Foreign Affairs Minister Fred Mitchell from the Cabinet of the Bahamas.
The comments came following Mitchell's comments at a talk in Trinidad and Tobago when he spoke to LGBT human rights issues.
"I am deeply concerned about recent events that have taken place in regards to the representation of the Minister of Foreign Affairs, not only in the House of Assembly, but his international responsibility in representing The Bahamas," Dr. Myles told the Nassau Guardian.
"He seems to have an agenda that may disqualify him from serving in the position as Minister of Foreign Affairs, because there is a great possibility they he may be more inclined to present his own views than those of the people of the Bahamas. Therefore I am recommending that the Prime Minister reconsider him from being Minister of Foreign Affairs, because his personal opinions may interfere with his objectivity in the carrying out of his duties."
Dr. Munroe assured the newspaper that his comments are nothing personal to the Fox Hill MP.
BP knows this new row will not go down well as a real battle is now appearing to mount between the Christie Regime and the Church.
Members of the Church have gone against the regime on Gaming, Vat and  now they want Ministers out!
All we at BP wants to know is which day will be fixed for General Elections as the Christie Regime promised in their last bag of tricks  and lies to the Bahamian people.
Election season begins in January 2015 and from the looks of things  not only Mitchell will be fired!!!
We report yinner decide!