Car thieves stripping cars right in the back of BEC!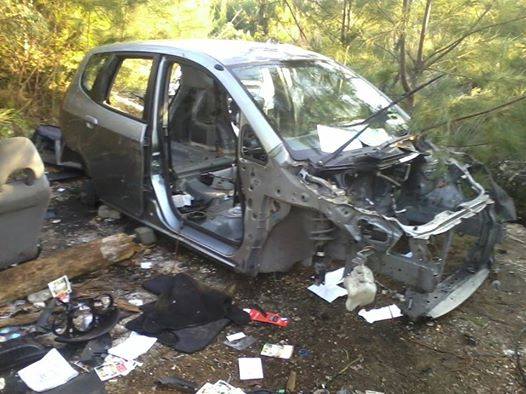 BREAKING UPDATE >>> People are now questioning the crime stats, but check out this piece. After participating in crowning a new gospel contest winner over the weekend, 242Untapped winner and local gospel singer Jonathan Farrington has found himself the victim of auto theft. Lord, what is this today!?
Bahamas Press obtained this photo of Farrington's vehicle, which was stripped to the core by these stinkin' wutless petty thieves who are interfering with this hardworking young man's life.
Praise the Lord no harm came to the "I'm Gonna Wait" singer, but look at the damage the criminals are committing on residents…
The car was found in the back of the water consolidated plant (side of B.E.C) on Soldier Road.
Planting cane toads and 'thiefin' Iguanas…

BOY, THIS SOMETHING, EH? The foreigners taking the iguanas and replacing them with killer cane toads. WE IN THE BAHAMAS ARE IN A SAD STATE!
Young Liberals meets with PM – but do they believe in young people?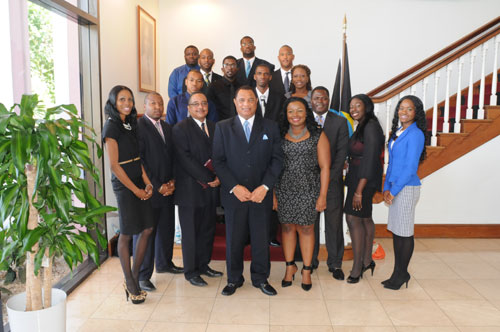 The Progressive Young Liberals got an audience with the Prime Minister on Friday 7th February at the Office of the Prime Minister at Cable Beach.
This is good. Finally the leadership of the PLP has decided, in an attempt to show they believe in some young people, that they would give this group an audience.
We at BP notice many in this group have decided to come on this page and shoot down what we post. We welcome that because finally, for the first time perhaps in history, young people are prepared to ask the questions and BP will help them.
How about asking Prime Minister Christie this one: WHY HAS HE NOT INVITED ONE PYL PRESIDENT FROM THE ORGANIZATION TO JOIN FRONT-LINE PARLIAMENTARY POLITICS? NOT EVEN IN THE SENATE???
Go ask ya leader since he "BELIEVES" in young people why that is? We await a response….
People getting drunk in the churchyard during funerals?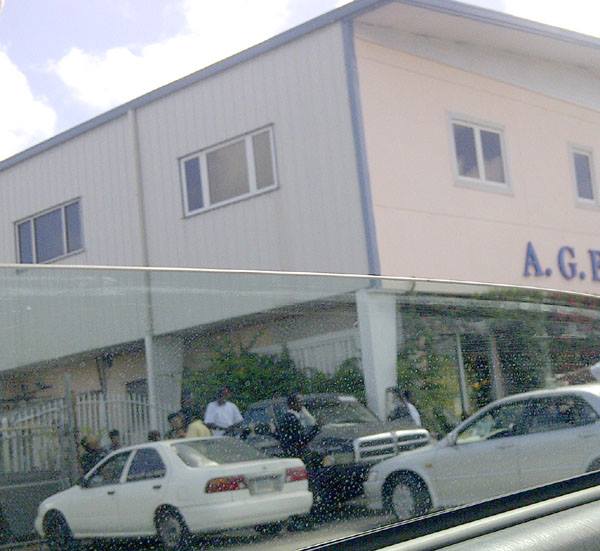 In life there is death, and in the Bahamas death has new and interesting twists these days. Here is a funeral taking place at a church in the Chesapeake Road area and just outside the home-going service is this gathering.
The 'rum buggies' have gathered around the back of this truck to celebrate the life of the deceased. This is interesting because if you believe death is drowned in sorrow these days, then you better think again. Not in the Bahamas.
Death is greeted by loved ones these days with great joy and felicity.
And so the 'rum-buggies' have gathered outside this church, and they have hoisted the back-trunk of this vehicle and, in the private yard of an electrical company, begun the repast, drowning themselves with liquor.
The sad thing is this: women all dressed up for the occasion are now joining in. You must ask yourselves – in what part of old and modern Bahamas were this group raised???
Boy the Bahamas has CHANGE!