When will someone put a stop to the abuse of these government vehicles?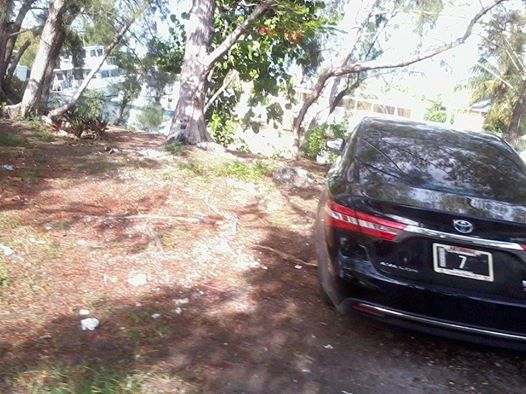 What if someone had planted something in or on this judge vehicle while driver was in the back of the bush doing fool?

NASSAU, Bahamas — GUESS WHOSE GOVERNMENT ASSIGNED CAR WAS TAKEN BY THE DRIVER AND FOUND PARKED IN THE BACK OF THE BUSHES AROUND THE CANAL OUT EAST?
GET THIS – THE JUDGE WAS NOT IN THE CAR. HIS DRIVER WAS.
WE UNDERSTAND THE DRIVER IS KNOWN TO TAKE THE CAR ON CARNAL JOYRIDES! AND IF YINNER HEAR WITH WHO – Y'ALL WOULD DROP TO THE FLOOR.
BAHAMAS PRESS HOPES THIS IS THE LAST TIME THIS DRIVER IS BEHIND THE WHEEL OF THE SUPREME COURT JUDGE'S VEHICLE ON A SUNDAYI Government vehicles needs to be better managed.
Soon the judge car ga be park up in front of the number house and he will have no idea how it got there!
WE GUESS HE TOO WAS HAVING LUNCH ON A SUNDAY IN THE GOVERNMENT CAR….BP IS LIVE!!!!