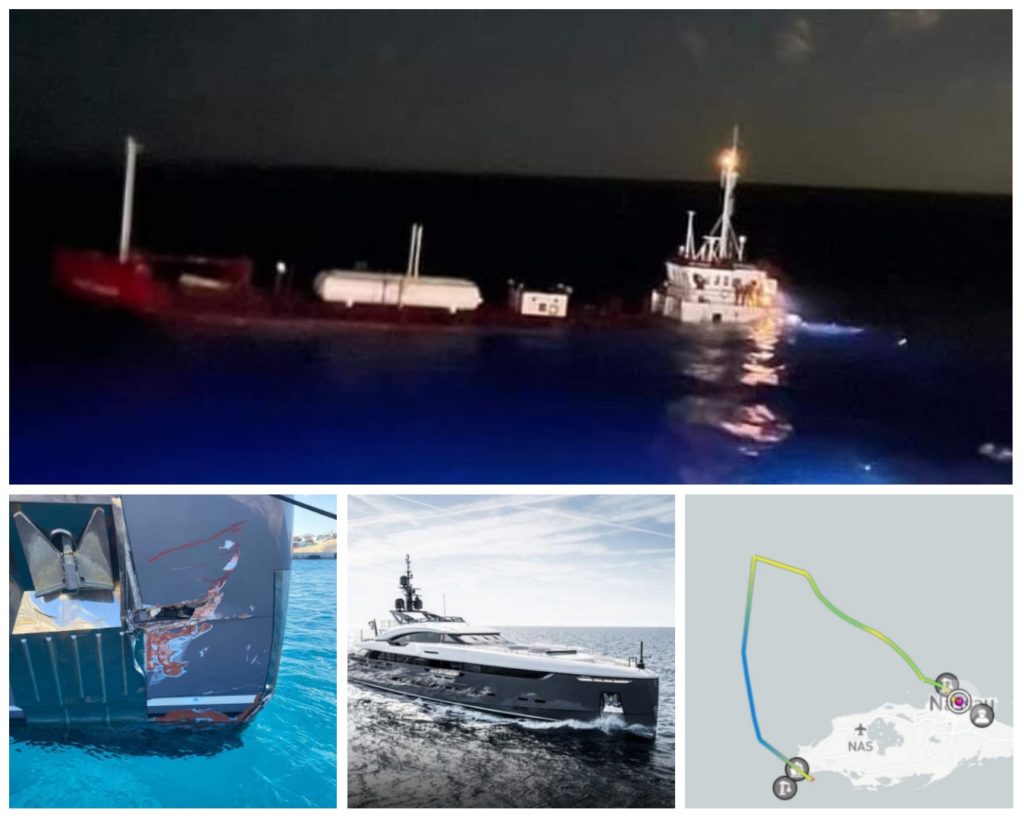 BY MINISTRY OF TRANSPORT AND HOUSING

STATEMENT| The Ministry of Transport and Housing has received information regarding a collision between the yacht "Utopia IV" and the gas tanker "Tropic Breeze" at approximately 10:10 PM on Thursday, 23rd of
December, 2021, which resulted in damage to both vessels and injuries to several crew members.
The Royal Bahamas Defence Force was informed of the incident and dispatched the P-125 to assist. Shortly after, the Royal Bahamas Defence Force was informed that the crew of the "Utopia IV" was being
assisted by a passing vessel, the "Amara".
At approximately 12:39 AM, the Royal Bahamas Defence Force received a report from the "Utopia IV"
that the vessel was taking on water and was making its way to Prince George Wharf. The Harbour Patrol
Unit was promptly informed and dispatched the P-40 vessel to assist. The "Utopia IV" arrived at Prince
George Wharf at 1:26 AM escorted by the P-40.
The Attorney General's office has been consulted for legal guidance on this matter. The Port Department
has begun a formal investigation into the incident, and the Department of Environmental Health is also
conducting a review of the environmental impact.
These activities are currently underway. An update will be provided upon completion of the investigation.