Lashandella Whylly crashed into bushes…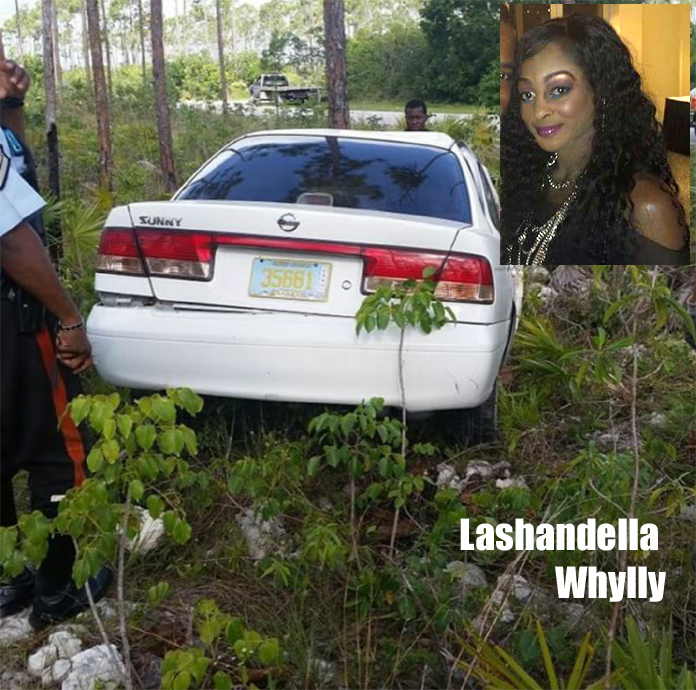 Freeport, Bahamas – Police in Grand Bahama Island are investigating a traffic accident that has left a 31-year-old female dead.
Bahamas Press has identified the victim in this traffic fatality as Lashandella Whylly.
The incident reportedly occurred shortly after 8:00am on Tuesday 5th July 2016. The victim, who was the driver of a 1999 Nissan Sunny registered in her name, was travelling west along Grand Bahama Highway when the vehicle ran off the road and collided into trees. She suffered major injuries.
EMS personnel were called to the scene and transported the victim to hospital where she was pronounced dead by doctor.
Police are actively investigating.