Cable Bahamas must allow its union to organize before it should be allowed to expand its services into mobile….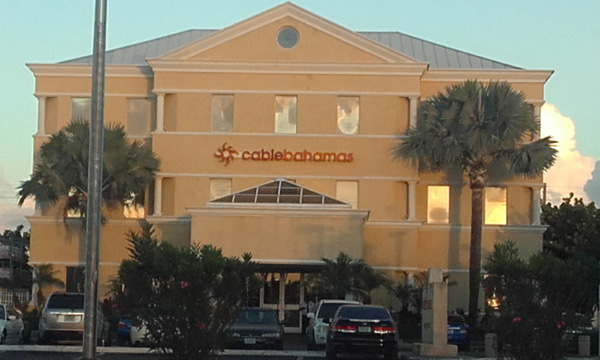 Nassau, Bahamas – Progressives around the world are known for their advancement of social agendas, which deliver opportunity for all. All men are indeed created equal, but in the Bahamas, when it comes to providing such levels of fairness in the workplace, one must wonder why progressives do not seek to hold Cable Bahamas at the same standard.
The Government has decided to grant Cable Bahamas a licence to provide mobile service in the country but while the facts prove that the cable company does not have a stellar record when it comes to protecting the rights of workers, we would go further to suggest that its actions against workers have been nothing that progressives could support.
Here are the facts: After its foreign owners backed out of the company, the country's social security agency, The National Insurance Board, was directed to purchase shares equivalent to 22.29% of CBL.
Every shareholder is Bahamian. CBL has been a 100% Bahamian company since 2010. Some $65million of that value is held between NIB and the Treasury of The Bahamas (31%).
But despite all this influence in the Cable Company, progressives in government have remained quiet, we add, silent on CBL's record when it comes to organized labour and the protection of the rights of workers inside the company.
How could government, any government, depart from such a tenet of its social platform to advance and protect the rights of workers in favor of those who flippantly abuse it in the corporate world?
The Christie Government must demand Cable Bahamas' compliance to the protection of workers at CBL. Grant the staff at the Cable Company permission to organize itself into a union and conform into a level playing field with its competition BTC, which has for years complied and functioned with a union.
A senior union executive in the country told Bahamas Press, "CBL has done everything in the book to block and stop the development of organized labour in the company to the point that workers are afraid to risk thought of joining a union. To grant Cable Bahamas a mobile licence is not in the best interest of workers!"
Why should progressives, now in charge, not see to it that Cable Bahamas play as fair as everyone else? After all, this is a 100 percent Bahamian owned company and we the Bahamian people own the largest bulk of shares…
We report yinner decide!