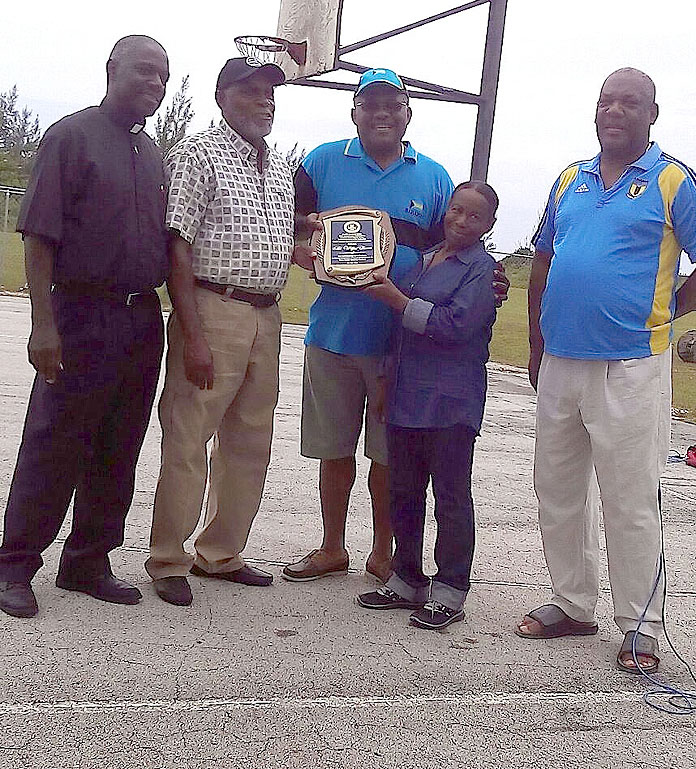 HUNTERS, Grand Bahama – Wilfred Bevans, a resident of Hunters, Grand Bahama, was honoured Saturday for his participation in the growth and development of Local Government.
A building contractor and active participant in the affairs of his community, Mr. Bevans was saluted for more than 20 years of service in the local government system.
He was first elected to Local Government in 1996 and served as the first Chairman of the Pinder's Point Township, and a Councilor for the West Grand Bahama Local Government District.
The Grand Bahama native served a second time as Chairman of the Pinder's Point Township from 2012 to 2014. He retired and did not seek re-election in 2014.
His honour comes as the Ministry of Financial Services and Local Government is celebrating 20 Years of Local Government in The Commonwealth of The Bahamas. A number of distinguished Bahamians from throughout the country have received recognition for their contribution to the Local Government system.
Local Government elections were first held in the country back in 1996. However prior to that, Mr. Bevans had also served on Town Planning and Board of Works department.
Over the years he has also served consistently on the Road Traffic Authority.
The award was presented to Mr. Bevans by the West Grand Bahama District Council and came during the Pinder's Point Township Independence Celebrations at the Young Men's Training Association (YMTA) complex.
It also coincided with the blessing of the YMTA bleachers and playing field. Member of Parliament for Central Grand Bahama, Neko C. Grant recently equipped the field with state-of-the-art bleachers. Mr. Bevans was also the contractor for that project.
Making the presentation was Pinder's Point Township Chairman Ann Russell and Member of Parliament for Central Grand Bahama Neko C. Grant.