PLP Trustees must now remove Hanna-Martin Auntie from the voting process!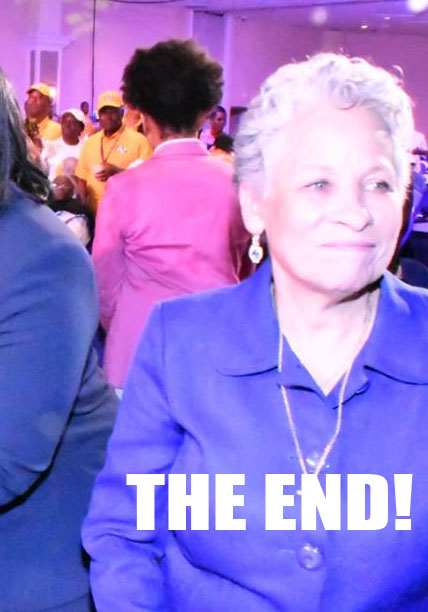 Nassau, Bahamas – Glenys Hanna are challenging some 100 plus known PLP supporters, who are known personalities in the organization. Why is she doing this? Why can't these mischief-makers just leave the PLP?!
Hanna Martin is challenging the following persons this morning which has stalled the voting process at the PLP's National Convention:
Keith Bell
Robyn Lynes – A SHINING UPCOMING STAR IN THE PLP
Raynard Rigby
Party Officer Shelly Sweeting
Anton Thompon – Who lives on radio who defending the PLP daily
Renford Munroe Stalwart
Partricia Deveaux – who is a VICE CHAIRMAN Of the PLP
Senator Michael Darville – LORD HAVE MERCY Glenys ya can't be that petty and 'vicked'!
Contanza Adderley is also being challenged!
We also understand some additional persons, which make up 100 individuals on the ground with the PLP are being challenge by the Hanna Martin crew!
Why would Glenys and her challengers do this to a democratic organization? STOP IT! BEHAVE! Fall in line or get da hell out!
We call on the trustee of the GREAT PLP to move quickly and just move along with this process cause CHANGE HAS COME TO THE PARTY!
We report yinner decide!