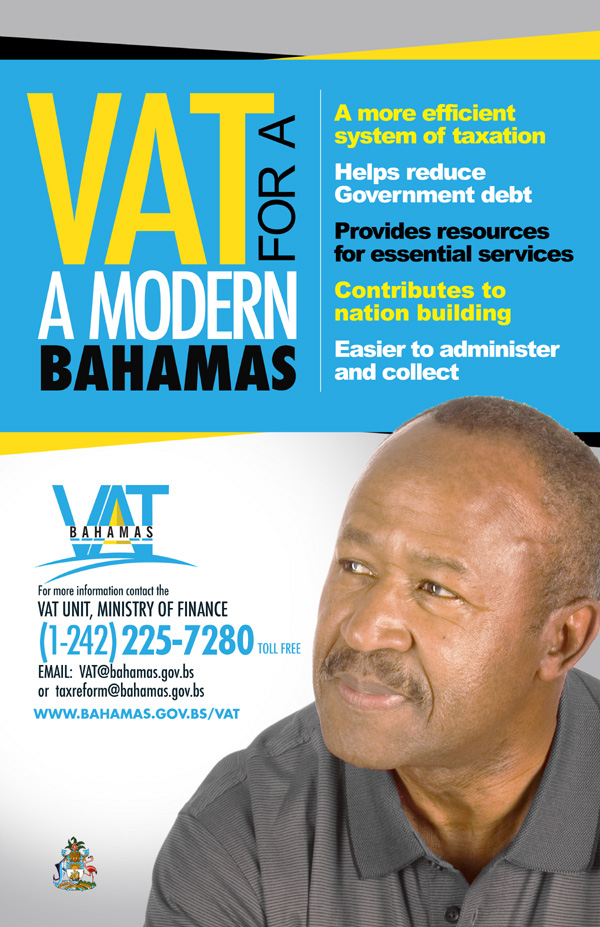 April 30, 2015 – (Nassau, Bahamas) – The Ministry of Finance and the VAT Department announced that Bahamian business showed very healthy compliance with the quarterly deadline for VAT returns.
More than 90 percent of businesses that must file on a monthly basis continued to be fairly observant of the due date, although some tardiness was observed, partly because of the extra few days it took for payments to reach the government.
So far more than 80 percent of the mandatory registrants who file quarterly have already satisfied the obligation to submit their first VAT return.
At this point the VAT Department is aggressively following up with businesses that have not yet reported. The encouraging feedback is that many of these registrants are indeed in the process of compiling their returns.
Voluntary registrants have also made good strides.  More than half of them have now completed the process.  "We now have a plan of action in pace to individually reach out to each remaining firm in the coming days, and to offer quick assistance where it is needed," says a VAT Department spokesperson.
"The cross-section of registrants from throughout the Bahamas in the quarterly filing exercise has demonstrated that small businesses, in particular, made great efforts to maintain the accounting records needed to compile their submissions.  Now, our immediate priority is to provide more training before the second quarter's reports are due.  By then, we also plan to have a more simplified report form in place to facilitate the process."
For more information visit www.bahamas.gov.bs/VAT or look up VATBahamas on Facebook, Twitter, Youtube and Instagram.
To contact the VAT Department directly, please send an email to vatcustomerservice@bahamas.gov.bs or call VAT Client Services at (242) 225-7280.