Members now have no church home but vow to rebuild…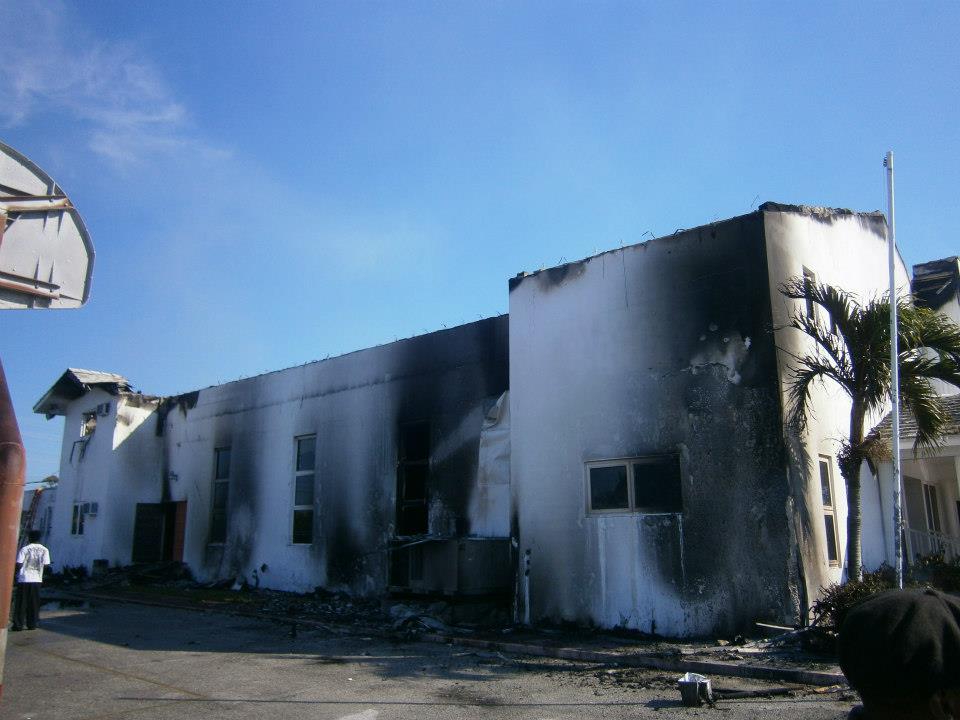 Freeport, Bah — A wild bush fire in the Lucaya community is said to be responsible for the burning of the historic Zion Baptist Church on the island of Grand Bahama.
The incident occurred just around 3am this morning.
By the time fire fighters reached the church was lost. Every facet of the edifice was destroyed. All offices from the back to the front of the structure were consumed. From the roof to the rug; benches, pulpit and all in between were all charred under the heat and turned into ashes under the flames.
Faithful worshippers were up in arms over the lost this morning; some feeling resigned after finding out the church was gutted in the blaze.
One parishioner sat motionless in defeat as tears strolled down her face after seeing the state of the church that once was.  With few words to say one of the members said, "We will rebuild and start over."
Rev Peter Pinder is the pastor of the church, and was out this morning inspecting the damages.
All we at BP say is this: We hope and pray this is not the work of some wicked anti-Zion Baptist Church group – cause some people we know have no respect for the House of God these days. And if they could sex in the church, burning it down is a joke for these murderers…
We report yinner decide!