Another School Girl goes missing in Eleuthera! Did she head for the famous bathtub shuffle??? – BP LIVE ON THE GROUND!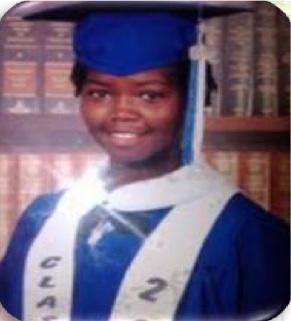 Rock Sound, Eleuthera — There is breaking news happening right now in Eleuthera where we can report a stabbing incident has occurred.
BP teams on the ground on that island confirm a man was stabbed in Rock Sound after some 'vicked' soul attempted to steal his motorbike. We believe the victim to be from the Deep Creek Community. He is recovering at a local clinic.
Meanwhile just before noon, we can report there has been another accident on the island. Eleuthera has had recently a series of traffic deaths, the latest being a woman and her son.
And in news happening now we can report there is another traffic accident in the Rainbow Bay area of the community.
We can confirm a Gregory Town resident is being transported into the capital right now, after his car crashed into a cedar tree and burned.
The accident scene is popular for traffic death. The incident occurred the same area where a Caucasian male died in another accident a while back.
School Girl goes missing in Eleuthera
In other news Police on Eleuthera are requesting the public's help in locating 14-year-old
SHANDERA SHANTAVIA HUNT of LORD STREET, TARPUM BAY.
She is a 10th grade student of Preston Albury High School and was last seen around 4:30 pm on Friday 15th March, 2013 at her residence, wearing a red blouse with a white collar, a gray sweat pants with blue stripes, and purple slippers.
Even the lil gals from the family Islands gat Nassau chick fever. WHAT IN THE HELL IS DIS?
Anyone with information that can assist police in locating SHANDERA HUNT is asked to contact police at 919, 322-333/4, the CENTRAL DETECTIVE UNIT @502- 9990/1 or CRIMESTOPPERS@ 328-TIPS.
BREAKING UPDATE > MISSING TEEN LOCATED ***
Police at Eleuthera wish to inform that 14 year old SHANDERA SHANTAVIA HUNT of LORD STREET, TARPUM BAY has been located.
The teen was located around 10:30 am on Saturday 16th March, 2013 in the TARPUM BAY area, in good health.  Active police investigations continue.
BP IS AT THIS HOUR LIVE ON THE GROUND IN ELEUTHERA GATHERING DATA ON THE CONSTITUTIONAL COMMISSION!
From Eleuthera our team will be headed to Grand Bahama and then onto Abaco, where we will report some earth shattering incidents there…
We report yinner decide…