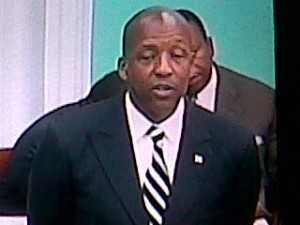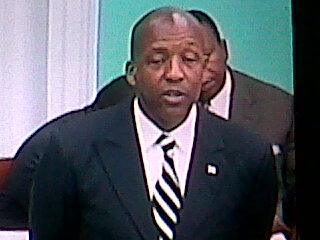 Nassau, Bahamas — The home of former Attorney General in the Christie Government, Alfred Sears, was ransacked and raided five weeks ago, according to the former Cabinet Minister.
Sears told the House in the middle of the day he left home on an errand. He said when he returned home a door on his patio was shattered and valuable items stolen.
Sears noted, "All of us feel the affects of crime that has gripped the country."
He said thieves stole his family's labtops, TV sets and a number of value items out of the home.