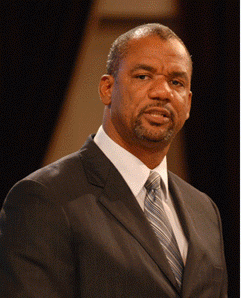 Press Statement for immediate release
by Senator Jerome K. Fitzgerald
19th October 2011.
Yesterday marked the 3rd senseless murder of a Marathon Constituent in the past 6 weeks. All  3 men were great contributors and leaders in the Marathon community. Neil Percentie, Captain Marvin Kerr and now Robbie Rolle have all met an untimely and senseless death. The circumstances in each case is tragic and either random as the case of Neil and in the case of Robbie an apparent case of mistaken identity.
The constituency of Marathon is again in mourning. The neighborhood of Saki Close which is a very closely knitted community is in shock and in search of answers.
When I visited with Robbie's girlfriend this morning in hospital, who was also shot, I saw a young woman stricken with grief pondering an uncertain future for her and her 7 year old twins and a life without the financial support and love of the family bread winner and provider.
Enough is enough.. I am growing tired of seeing young men cut down in their prime for absolutely no logical reason. I am saddened for love ones and dependents left to ask why?.
It is obvious to me that laws alone and an investment in equipment is not sufficient to address the intolerable and senseless level of crime which has now engulfed and smothered our communities like a dark toxic cloud. There is a pressing need for investment and intervention in these communities which are so affected or infected with crime.
The level of hopelessness, frustration and the scant disregard for life has reached an epidemic level and a mature and reasoned approach to address these issues MUST now become the Country's number one priority. Politics must not take priority over the national interest. We need all hands on deck and a display of mutual respect for all stakeholders if we are to make a sincere effort as leaders to take the lead in addressing crime and the fear of crime which threatens our livelihood and future.
On behalf of my wife Zarina, myself and the entire Marathon community we send our sincere condolences to Jacqueline and the whole Rolle family.
The End.