SOMETHING HAS SERIOUSLY WENT WRONG IN THIS COUNTRY!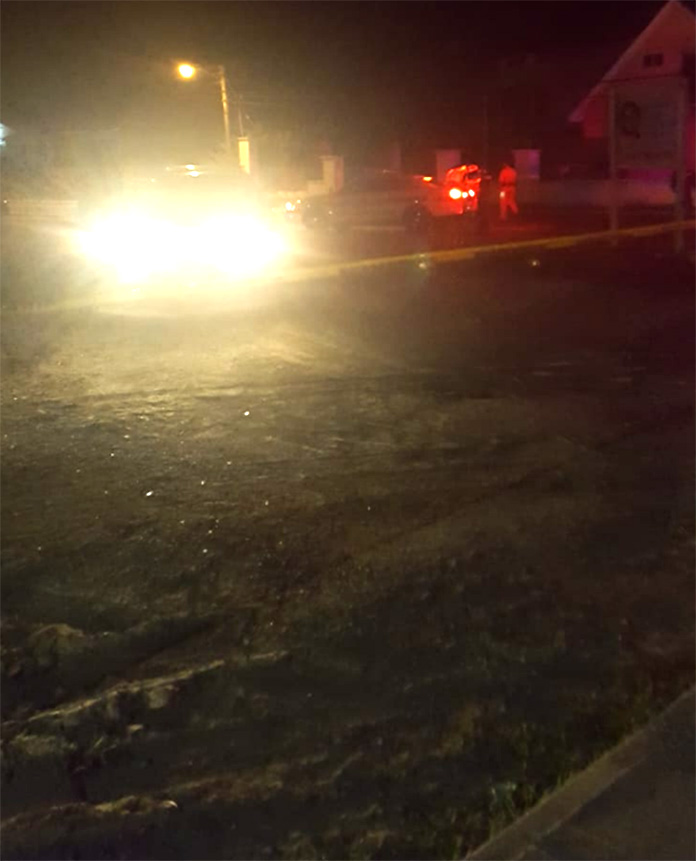 Nassau – Police have now secured the area of another fatal shooting in the capital where a young man was shot in the face for $1.
BP is learning that the young contractor is a resident of Venice Bay community, who has relatives who reside in the Bacardi Road corridor.
The incident unfolded just before 9pm when, according to sources on the ground, the suspect walked up to the victim and asked him for a dollar. There was an exchange of words and then there was gunfire, with the victim being shot in the face with a weapon, then after hitting the ground the suspect fled into the northern section of pine fields, vanishing in the dark.
Loud cries were heard a little later from members of the family who came running, with mother, sisters, brothers and friends all wailing loudly and visibly angry as the body laid motionless in the dirt. "This what they do to me tonight? This what they do?" a relative said standing in the crowd of mourners, awash in tears. The pain could be further felt as the mother, with loud screams and flooding tears, wailed for her son. Boy, I tell ya…the struggle is real, the pain was deep and the loud bellows of the cries left even police officers and BP team touched.
How we got here? The senseless acts of violence have led to one of the bloodiest weeks in the country where even a seven-year-old child was a victim.
Police do not have a suspect in custody but residents in the area are hoping he turns himself in before someone else is hurt.
BP reporting live on the ground at homicide #44.
We report yinner decide!