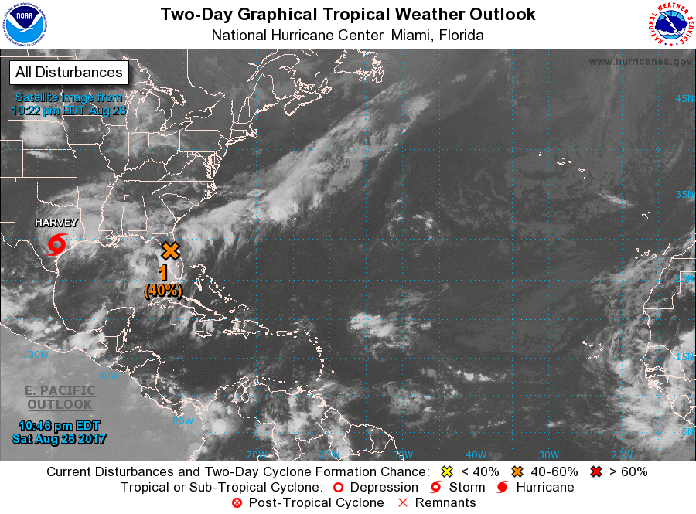 HOUSTON, Texas – After a briefing with Minister of Foreign Affairs the Hon. Darren Henfield, Honorary Consul to Houston Lynden Rose reported, on August 26, 2017, that all Bahamians that he had been in contact with have relayed to him that they are safe and secure, in the wake of the onslaught of Hurricane Harvey.
According to the US National Weather Service, Hurricane Harvey made landfall on Texas around 10 pm CDT, on August 25, as a Category 4 storm. As of press time, it had been downgraded to a Tropical Storm. However, it has the potential to produce 15-25 inches of rain over the state, and dump as much as 40 inches of rain over isolated areas of Texas, bringing the possibility of life-threatening flooding.
Mr. Rose said that he will continue to brief Minister Henfield and the Ministry throughout the upcoming days, in order to report on impact to Bahamians in Texas and nearby states. He also urged others who may find themselves in need of assistance or distress in the upcoming days to make contact with him through the avenues he has already provided them.