Nicole Martin, NIB Board Member and BHC&AWU President...Another DAMN SELLOUT!

Jamaican Maid Hired at Atlantis
Nassau, Bahamas — Monday was just another day, which showed proof that the FNM is further selling out Bahamians by allowing scores of foreigners to land positions in the country, while thousands of locals lay restless on the unemployment lines.
Sources scaling the walls of the Coral Towers operations at the Atlantis Paradise Island property tell us, work permits have been granted by the Department of Immigration to allow Jamaican maids employment at the world-famous resort.
The move has angered scores of Housekeeping department employees, who are now working on reduced days at the property.
"Where is the quiet Hotel Union President in all this unrest at Atlantis? You mean to tell me they are somewhere again sitting around some table with the department of labour allowing this to happen to their own union members? I cry shame on the union president and all her executives, who are not making any attempt to fight for workers in this rough time," a senior worker in the housekeeping department told BP.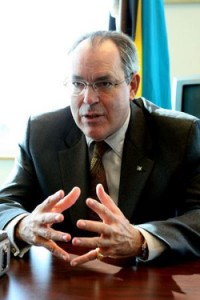 We are yet to understand how foreign maids were granted approvals at the immigration department, and land jobs in the Coral Towers without one protest by the Hotel Union?
Sources tell us the incident is set to inflame workers at the mega resort, where some 50% of its restaurants alone are closed with workers sent home.
Last week several employees at the popular Ocean Club took home less than $20 paychecks after union dues are deducted. So who is fighting for the workers in the Hotel business?
With Sandals and Breezes closing its doors on the Cable Beach strip, along with some 14,000 young Bahamians applying for the Government's Job Readiness Programme, its leaves one to wonder who is looking out for the unemployed Bahamian?
Jamaican maids now land jobs in the Coral Towers, WHAT NEXT!