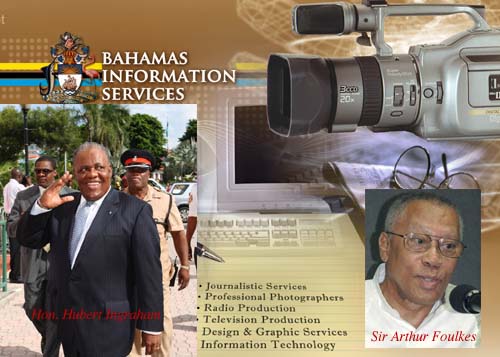 Bahamas Information Service said in a press release yesterday that the photographer who shot Obie Wilchcombe leaving the police complex in Freeport wanted no attribution on the published photos sent to the media.
Bahamas Press warns Bahamas Information Service that their press release is an error and advises the agency of the government to retract its statement forthwith.
The agency suggested that Sharon Turner, its deputy director and FNM official webmaster, was not involved in circulating the photographs to members of the media with Obie Wilchcombe outside the police complex on Grand Bahama. The photos appeared on TMZ.com website (http://photos.tmz.com/galleries/obie_wilchcombe)
Bahamas Press warns BIS, to have the retraction on its release done by NOON 12PM THURSDAY. Failure to do so will result in us having no choice but to confirm and post the communication sent to members of the media on this blog.
Bahamas Press can prove that Turner not only circulated the photographs but also requested that "NO NAME" be attributed to them when they were sent 9:04PM on last week Friday. The photographs appeared on several websites and newspapers locally and around the world online internationally!