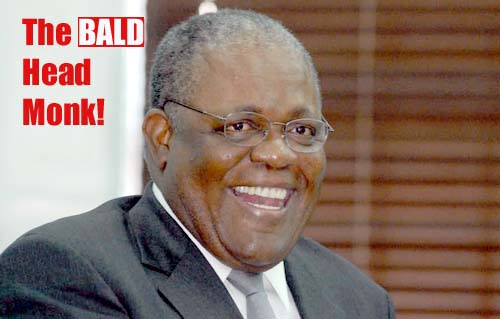 Nassau, Bahamas — Hubert Ingraham is beginning to buckle under the pressure. Over the weekend he was in Haiti and once again he was telling the IDB The Bahamas needs to BORROW MORE MONEY.
There he met with the BIG WIGS, hoping to borrow an addition $300 Million, to increase the debt if the country. By the time Ingraham leaves office, a child born in the country would be better off stillborn. LIFELESS, as that child will not be able to pay the debts left behind by the FNM leader.
In an exclusive interview with The Nassau Guardian on Monday, July 20, 2009, Ingraham was quoted as saying:
I accepted the challenge. This is the card that I've been dealt and I shall do my best to play this card that I was dealt, but it is a very difficult time to govern. But it is good that I've got some experience and some experienced people and that I've been around for a little while. It may be that other people [PLP] could have done as good a job or a better job, but I don't know that. It's just a challenging time, that's all.
Clearly from these words Ingraham feeling the pressure, and we must agree, this is the first time we've ever heard MUGABE talk like this.