Tough Times drives Ingraham's writer to the unemployment lines – Money runs out and PAPA GONE!
I just phoned the Ministry of Grand Bahama to ask if I can go down there and pick up a job application for the proposed Reef Village project at the Our Lucaya Resort, and was told by the Ministry's receptionist that I should go to the "customer service" section of the Ministry of Grand Bahama to collect the job application.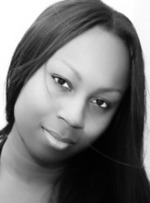 I was further told to bring my passport, health certificate and National Insurance card to the Ministry of Grand Bahama when I come to apply for the private hotel job, as the government ministry was "handling the human resources for the company."
What is the Government of The Bahamas doing handling the job applications or any function whatsoever for a private development?
The Government of The Bahamas must explain to the residents of Grand Bahama and the Bahamian people how it got in the business of being the human resources arm of a private development, and administrating the job application process for that development.
Since when does a person seeking employment with a private company in The Bahamas do so by applying with that company at the office of a government politician?
This unbelievably blatant level of government shenanigans must stop.
Signed,
Sharon Turner