People does get work permit to practice OBEAH? Practising necromancy is against the laws of the Bahamas!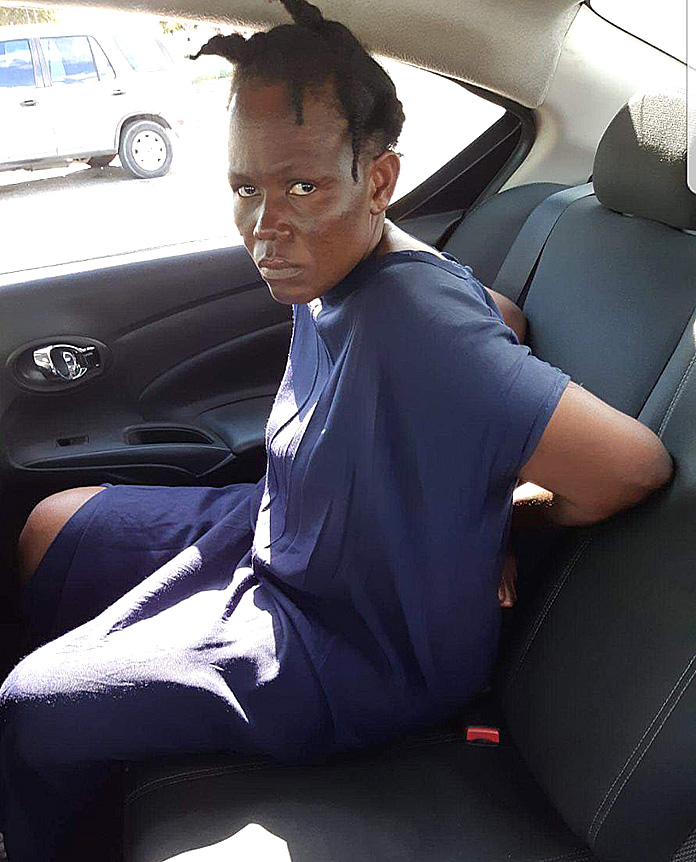 Nassau – The Immigration Department granted Obeah-working witch a work permit – status to operate in the Bahamas – BP has learned.
Over the weekend, Police arrested the Haitian national after she was caught in a video recording on the porch of a home on Carmichael Road around 3am in the morning.
In the video, which went viral on social media, the woman is shown on the porch, dressed in a white sheet, with another fabric wrapped around her head, leaning on a table. She appears motionless and doesn't speak.
It was reported that she had two Bibles, a black notebook, three bags – one with a bunch of empty bottles – and two other sheets, one with all her personal documents.
In another sheet the woman had a foot of a black shoe, a stick and some other stuff. She came and changed the porch light to what occupants of the home described as a "huge, ugly bulb."
An eyewitness added, "She had a wine bottle with a white top and she placed a plywood across our gate. She had on a black skirt, a black pants and a long sleeve black shirt over that. She had on a white sheet as a robe with a pin holding the front closed and something tied on her hair."
The homeowner who woke up and caught the woman could be heard yelling at the top of her voice at the Obeah worker.
Police Superintendent Shanta Knowles confirmed that officers responded to that incident and arrested a woman.
Police have charged the women with trespassing, however, there are laws on the books against such practices of necromancy. We wonder why the police have not identified any in this case?
And we wonder who in Immigration granted a work permit to a practicing Obeah Worker in the Bahamas? That's the real question. As BP would say: What in da hell is dis?!
As a Christian Nation we expect the department of immigration to explain how this happened and quickly cancel her work permit and have her deported!
We report yinner decide!