Oswald Brown

OSWALD BROWN WRITES
By OSWALD T. BROWN
With 20,000 more women registered to vote in the upcoming election than men, Hubert "THE DICTATOR" Ingraham is going all out to "court" women voters, declaring the other night at the FNM "Red Splash" that he loves women. He also noted that nine of the FNM candidates are women.
This is probably what prompted a woman to call into the ISSUES OF THE DAY talk show on LOVE-97 today to suggest that none of the FNM women candidates are running for seats that could be considered "relatively safe" FNM seats. Of course, there are really very few "relatively safe" FNM seats in the country, but the point the woman caller was making is that Ingraham is using these women as political pawns.
Women in this country must not let Ingraham fool them into believing that he is such a strong supporter of women politicians.
The truth is that Ingraham has a well-established reputation of using women politicians and discarding them like used paper towels once they have outlived their political usefulness.
Where is Italia Johnson these days? Don't forget that she was the first female Speaker of the House of Assembly.
And what about Theresa Moxey-Ingraham, who was once a member of his cabinet?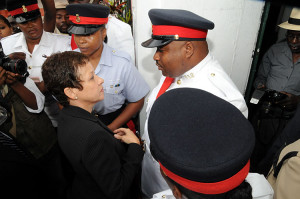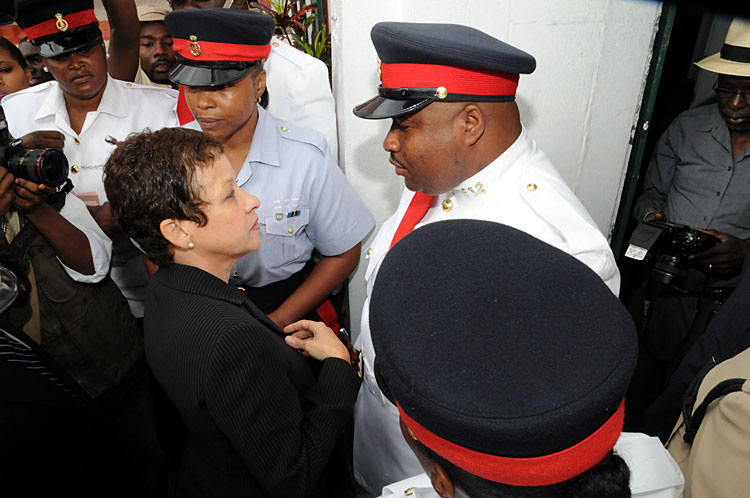 Does anyone remember Johnnie Ann Dorsett, who was once an FNM representative for Fox Hill?
What about Jacinta Higgs, who ran a respectable race as the FNM candidate for Fox Hill in the last election, but was denied the opportunity to run again.
And let's not forget Janet Bostwick, who in 1977 became the first woman to be elected to the House of Assembly. Although this was before Ingraham joined the FNM in 1990 and disingenuously became leader of the party, don't you think a woman with such historic political credentials deserved to be named the first female Governor General of The Bahamas?
But we all know this was not the case and it is no secret to anyone why she was overlooked in this capacity for someone else.
Meanwhile, here is question posted on Facebook today that puts into perspective the PLP's commitment to women in politics: Which government had the only female Deputy Prime Minister in the history of The Bahamas? ANSWER: The PLP (Cynthia "Mother" Pratt, who also acted as Prime Minister for several months.)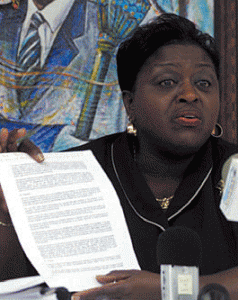 And among the five PLP female candidates in the upcoming election there are two outstanding incumbents, who have already established themselves as political heavyweights: Glenys Hanna Martin (Englerston) and Melanie Griffin (Yamacraw). Both will unquestionably win re-election easily.
The other three PLP women candidates – Hope Strachan (Sea Breeze), Cleola Hamilton (South Beach) and Tanisha Tynes – are also expected to comfortably win in their respective constituencies.
So it should be quite clear to women voters in The Bahamas that the PLP is the party that BELIEVES IN WOMEN and indeed BELIEVES IN BAHAMIANS generally.