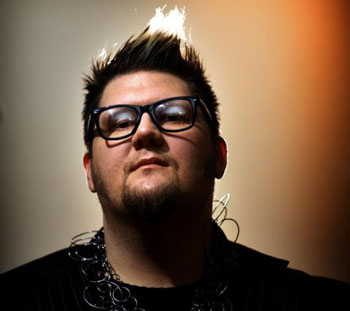 By Scieska Adderley, IWFW
Nassau, Bahamas – Mode Îles Ltd., organizers of the award-winning Islands of the World Fashion Week (IWFW), announced that the two International Guest Designers selected to present creations from their Spring/Summer 2011 Collection at the event are Jay McCarroll and Oliver Tolentino. IWFW will take place November 11th – 13th at the British Colonial Hilton.
Jay McCarroll has distinguished himself as a talented designer as he became the first winner of the popular American reality series, Project Runway. He has gone on to become a celebrity designer, and has starred in the documentary feature film "Eleven Minutes" which recounts his rise to fame. He has recently added another reality show victory to his list by winning Celebrity Fit Club earlier this year. Jay will attend the special private viewing of the film "Eleven Minutes" at Galleria Cinemas on Wednesday, 10th November to launch Islands of the World Fashion Week.
Oliver Tolentino, the young sensation from The Philippines, has been described as "the Valentino of The Philippines" due to his meticulous attention to detail in his designs. Having such notables as Imelda Marcos as a client, he became the first Philippine-based designer to establish a presence in the United States, launching his boutique in Los Angeles in 2009. He has now focused his attention on an eco-fashion line using The Philippines' native fiber derived from the piña (pineapple).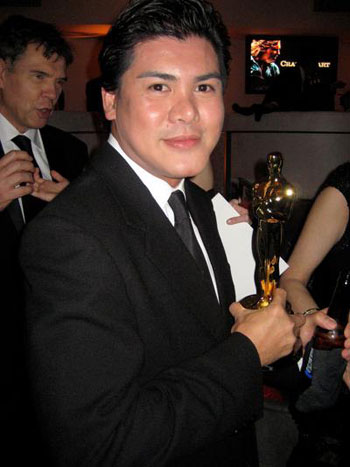 Owen Bethel, President of Mode Îles Ltd., stated that "both designers bring great creativity and style to the runway of IWFW. Attendees will be left in awe at the creations of these gifted designers. It is hoped that they will serve as inspiration to new and young designers to pursue their talent and dream with commitment."
JWFW will boast several exciting shows this year, commencing with the presentation of those  designers who have participated in the Islands of the World Fashion Tour to Palm Springs, Chicago and Miami, followed by the competition titled "In Search of the Next Oscar", where the winner will showcase his/her collection at New York Fashion Week in 2011, and the finale being "Fashion Cares for Haiti: The Relief Benefit Fashion Show", aimed at continuing awareness of the ongoing rebuilding efforts and development requirements in Haiti and the fashion industry as a potential catalyst for growth in the promotion of trade rather than aid. Five noted Haitian designers will travel from Haiti, courtesy of American Airlines/ American Eagle, to participate.