Cabinet seeks to place Mr. Brian Moree Q.C. into Chief Justice Selection…BUT ACTING CHIEF JUSTICE Vera Watkins is DA PEOPLE's CHIEF JUSTICE!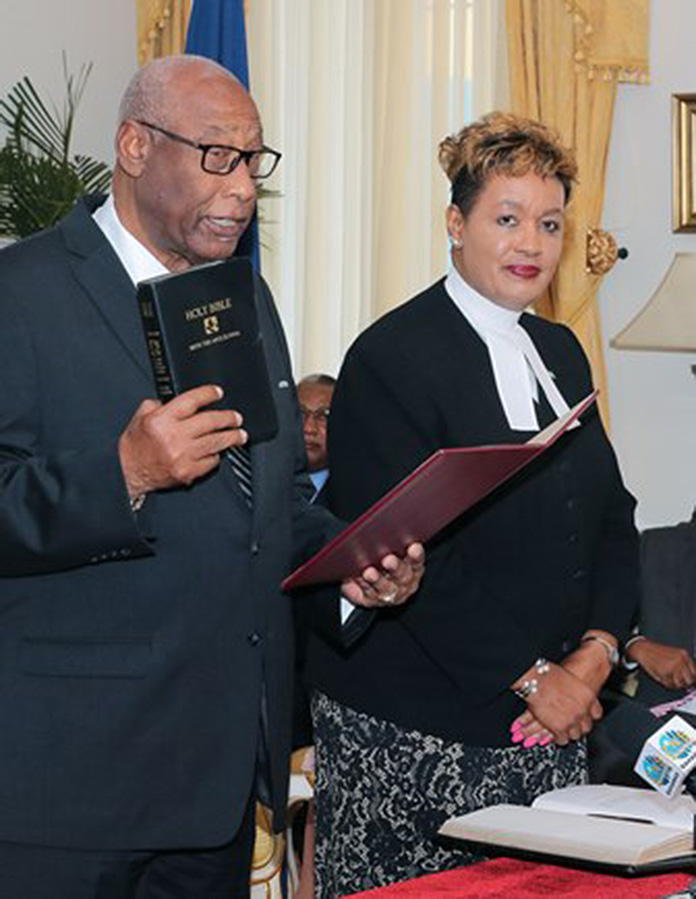 Nassau – Breaking BP news coming into our news room from Cabinet today confirms that the Minnis Government has given serious consideration to advancing the name of Mr. Brian Moree Q. C. to be appointed as the next Chief Justice of the Bahamas.
BP Cabinet source has now confirmed, "We are considering to advance Mr. Moree to the Judicial and Legal Services Commission as the next Chief Justice of the Bahamas."
Now, we at BP know that Moree is a decent and competent man who exercises a wealth of knowledge in the articulation of the law. But we know also that Mr. Moree has not come up through the ranks of the bench. He is an extremely successful legal mind who is comfortable in his service as a litigator for people. We know he will not put down his good skills to work on the Bench.
And, although we know he is capable, we at BP and members of the Bahamas Bar will only support the following for a short list to become the Next Chief Justice of the Bahamas.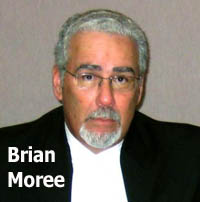 We will support Vera Watkins aka DA PEOPLE's CHIEF JUSTICE! She is the first name on the top of our list. Or Jon Isaacs who now is a judge on the Court of Appeals. Her Ladyship Watkins, you should know, is one of us. She has come from the bottom and made her rise, exercising judicial competence all the way to the top. Her stellar career began as a prosecutor to lower court magistrate to a Supreme Court Judge. She is most fit and proper to serve the Bahamian People and we at BP will place our weight behind her appointment. She is THE PEOPLE'S CHIEF JUSTICE!
AT a time when the courts needs good leadership she is most fit knowledgable and suited to serve in this role to head up our system! WE DA PEOPLE give her high marks for the post and we will and shall expect no less from the government.
We advise the PM to make his decision quickly and save himself the wrath of the people. VERA WATKINS SHOULD BE APPOINTED CHIEF JUSTICE OF THE COMMONWEALTH OF THE BAHAMAS!
We report yinner decide!