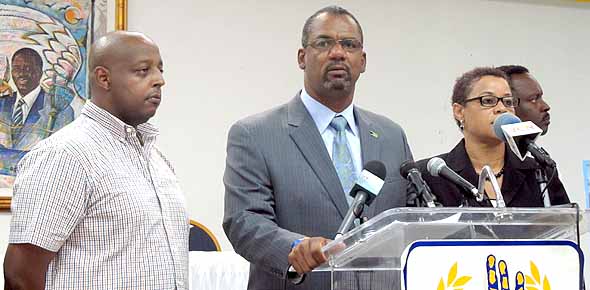 STATEMENT FROM THE HON. JEROME FITZGERALD
MINISTER OF EDUCATION, SCIENCE AND TECHNOLOGY
20TH APRIL 2017
FOR IMMEDIATE RELEASE
RESPONSE TO TRIBUNE HEADLINE STORY
I have no contract with Baha Mar or any of its affiliates, nor do I own any shares in Bahamas Cargo & Logistics, which is a company formed by my father many years ago.
Nothing in today's Tribune contradicts that.
Sarkis Izmiralian and I have communicated on any number of matters over the past 8 years either in person or by email. Prior to my father's illness he had engaged in discussions with Baha Mar to get some work. After my father's illness I wrote to Sarkis to follow up on those discussions and seek his assistance. Nothing came of it and that remains the case today.
When Mr. Izmiralian filed for bankruptcy in a US court, the Bahamian government moved quickly and decisively to bring the matter home to protect the interests of Bahamian employees and contractors.
Tomorrow is a big day for our country. The opening of Baha Mar is bringing thousands of jobs for Bahamians, will strengthen our economy, and will raise our nation's profile internationally. I'm very proud of the role the government played in saving the resort from bankruptcy and getting it the hands of a world-class operator with successful properties across the Caribbean and the world.