Justice Charles to hear arguments on May 12th and 13th on injunction…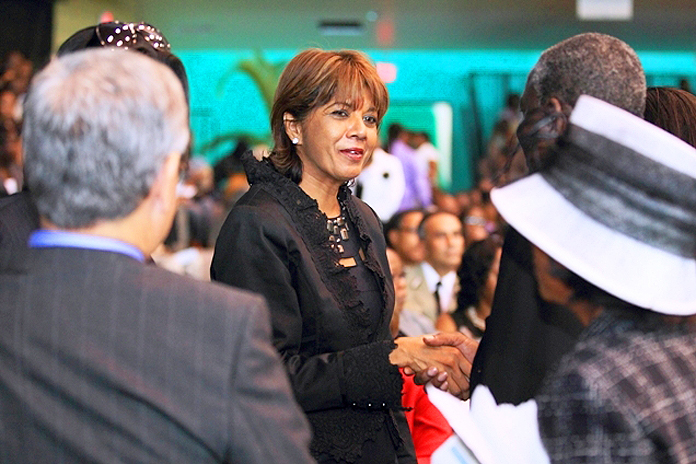 Nassau, Bahamas – On Friday lawyers joined the Attorney General's Office to begin an exercise to lift an injunction imposed on Parliamentarians over the release of Save the Bays emails.
Justice Indra Charles granted the injunction on Thursday, 21st April, 2016 prohibiting namely Fred Mitchell, Jerome Fitzgerald and Attorney General Allyson Maynard Gibson from publishing or releasing a string of emails which involve communications between members of Save The Bays.
On Monday this week House Speaker Dr. Kendal Major argued that the courts have no jurisdiction over Parliament and decried this "preemptive onslaught" on the independence of the Parliament. The Speaker's comments were backed by Marco City's MP Greg Moss who added that just how there is a Contempt of Court, there is also something called Contempt of Parliament.
Applauding the "vigor and clarity" of the Speaker in defense of the powers and privileges of the House, Moss said that Parliament "should have no differences on issues that undermine the very democratic fabric of our nation."
Troubled by what he called an unprecedented court injunction, Central and South Eleuthera member the Hon. Damian Gomez said that, "we have to take the separation of powers doctrine seriously."
Deputy Prime Minister Philip "Brave" Davis, who also called on the Bahamas Bar to examine the conduct of officers of the court who brought the matter before the court which had been dragged into the "mire".
But there was support for the injunction and "Sellout" MP, Fort Charlotte's MP the Hon. Andre Rollins, said that Parliamentarians should not use the Parliament as a shield to "live above the law." Why ya think people like Rollins have dropped his Freedom of Information push, the same law that has been promoted by Save the Bays? DESE HOES AIN'T LOYAL!
The Office of the Attorney General initiated legal proceedings to have the injunction set aside. The application was heard in the Supreme Court before Justice Charles on Friday, 29th April, 2016 and, in the end, Justice Charles upheld the injunction until the trial date of the 12th May, 2016.
Save the Bays was caught up in murder for hire as revealed March 10th in the Tribune. Former Chairman of the FNM Michael Pintard was fired following the revelations after audio surfaced he was in the room seeking the signature of Toggie and Bobo to lie on Peter Nygard.
We report yinner decide!