New Chief justice pays Grand Bahama a visit!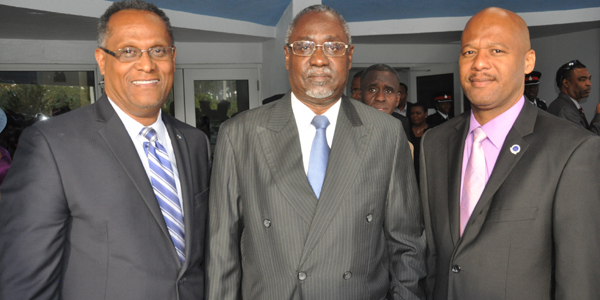 FREEPORT, Grand Bahama – Chief Justice of the Commonwealth of The Bahamas Hartman Longley paid an official visit to Grand Bahama on Sunday past to participate in the Royal Bahamas Police Force Grand Bahama and the Northern Bahamas Annual Church Service.
The service was held at Mary Star of the Sea Catholic Church.  Chief Justice Longley, centre, is pictured with Minister for Grand Bahama the Hon. Dr. Michael Darville (left) and Minister of State in the Ministry of National Security the Hon. Keith Bell (right).
Chief Justice Longley assumed office on February 1, 2015 replacing Sir Michael Barnett who retired from office effective January 31, 2015.  (BIS Photo/Vandyke Hepburn)