Breaking News …. Today is Basden's last day on the job and the end of a long family dynasty at the Corporation!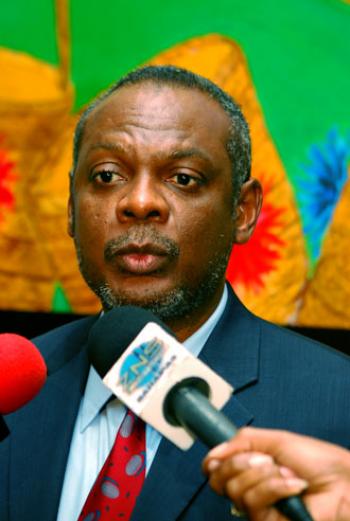 Nassau, Bahamas — Breaking News coming into Bahamas Press confirms the Cabinet of the Bahamas has accepted the resignation of BEC General Manager, Kevin Basden.
Basden, as you know, was first appointed under the PLP Government, but while under the FNM moved the Corporation from a $20 million profit position to a $20 million loss position. A 40 million dollar turnaround.
Bahamas Press has learnt Basden's last day at BEC is today. We are told he will be walking away, however, with a heavy financial package close to $100,000 annually until the day he dies.
The troubles at BEC, we believe, were the responsibility of bad management and had we at BP to make the decision, Basden would have been sacked long ago. But get this: The Basdens are a long DYNASTY in BEC. Kevin's Grandfather, Father, Uncle and Aunt all worked at the Corporation. And he is now just the latest to walk out the door with a big bonus. WHAT IN DA HELL?
We report yinner decide!
Once again … here is the place of real news only the media can follow…