Why would anyone call people that in a BLACK CITY? Something just ain't adding up here!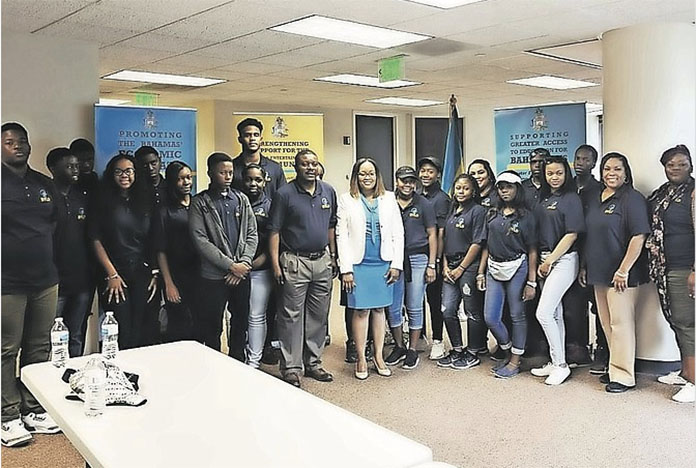 Atlanta – THE Bahamas Consulate General expressed disappointment Friday at the racial attack a group of Bahamian youth and their chaperones experienced during a trip to Atlanta, Georgia.
Zhivargo Laing, former State Minister for Finance, recounted the incident during his Guardian 96.9fm show Thursday, describing how a white man used the "n" word to attack them, called them "sluts" and told them "go back to Africa."
The youth were shaken by the incident, though they said it showed the importance of not generalizing people's behaviour as it was another white man who came to their defence and punched the man who insulted them.
The consul general, Astra-Armbrister Rolle, said in a statement published to the consul's Facebook page: "On Tuesday, July 17th 2018, the Bahamas Consulate General welcomed representatives from the Bahamas Youth Leadership Development Programme and former Cabinet Minister Zhivargo Laing to Atlanta. We were tremendously disappointed to hear that the group, after we had hosted them at our office, was 'verbally attacked' by a belligerent individual who expressed racist sentiments as referenced in today's Tribune. It is with deep regret that we must acknowledge that events like these, while still uncommon, do happen from time to time; when they do, they should serve as vivid learning experiences for our young people who are experiencing first-hand the complex racial realities of our global community."