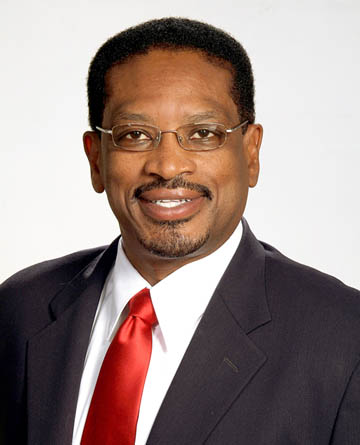 <<< Dr. Hubert Minnis, Minister of Health.
Nassau, Bahamas — Yes, Bahamas Press readers, Wednesday's movie of the week on Bank Lane was undoubtedly Conspiracy Theory when the bazooka dropped that Minister of Health Dr. Hubert Minnis and other top health Grand Bahama health officials promised EMT Derrix Rolle a supervisor position and pay increase if he changed the report he made on actor John Travolta's only son. This allegation was made by accused extortionist Tarino Lightbourne during his unsworn statement in court on Wednesday. He claimed that Rolle, who testified for the prosecution last week, came to his house and told him about modifying the original report that stated Jett Travola was DEAD before he was loaded in the ambulance.
"They all sat down with him and ask him to rewrite his report," alleged Da Bahamian Robin Hood, Lightbourne. "In the original report he was dead. That's why they came on this stand and didn't tell you the truth. Derrix came to my house and told me these things… I told him he on prosecution I am on defense… He also ask me to lend him a suit and tie and shirt."
Lightbourne opened up by saying that he questioned God as to why he had to work on the morning of January 2, 2009, and he's sure that as time goes by, he'll have an answer. He said that morning he and his shift supervisor Marcus P. Garvey received a call at about 10.30am pertaining to a laceration and a seizure. He said they went to the scene at Old Bahama Bay and were told to follow a security officer in a white car.
"We proceeded to the house by the canal," said Lightbourne. "I saw two police cars and a bunch a white people standing outside. As I walked into the house we were directed to a bathroom on the first floor. I saw a patient laying on his back in the nude with six or seven persons in the bathroom. Two people were doing CPR. To me they didn't look as tired as they should have been because CPR is strenuous. I smelt alcohol in the room. The patient had a brown towel thrown across his waist area… checked for a pulse in the neck, it was absent."
Lightbourne added that there was also no pulse in the teen's wrist and Garvey claimed Jett also had a 'kamolee bump' on his head… "I noticed a laceration on his forehead… His pupils were fixed a dilated. He had flaky dry bloodstains on the mouth, ears and nose. Labidity was set in [blood settled to the bottom of the body]…  The body was stiff – rigamortis set in.  This boy was dead – d-e-a-d dead. No signs of life. Dead stiff. The veins were collapsed."
Lightbourne said that he and his partner went outside to get a spineboard and oxygen mask. He claims that when he turned his back to a crowd of people, Dr. Romeo Fernandez (who you recall was brought to the scene by Old Bahama Bay Food and Beverage Dir. Nathan Moody), told him, "I know he is dead but just take him to the hospital."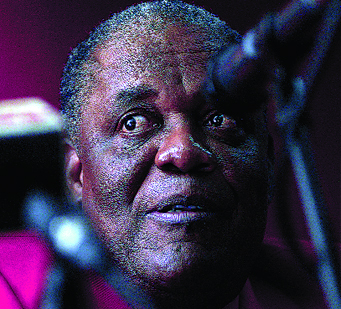 "I told myself, 'You are a part of this cover up'," said Lightbourne. "I heard a gentleman say in the room, 'Do we have an agreement? We remain quiet and we will get a lot of money'. He [the man] came up to me tap me on my shoulder and said, 'Do you agree?' Dr. Fernandez told me, 'You might as well agree with us'. He said with all the money he's getting, he will retire. I said I don't want a part of this. He told Rolle to continue doing CPR. I said, 'This boy dead – you wasting time here. This don't make no sense'."
According the Lightbourne, one of the white gentlemen said to take Jett to the plane despite being told the Bahamian protocol in transporting a dead body and having a doctor to pronounce death.
He said: "One of the gentlemen who was bareback started pressing down on his [Jett's] chest. I said stop fooling yourself this boy dead. We continued putting them in the ambulance. I told Dr. Fernandez to come in as the doctor in charge… I said you have to go with us. He said, 'I will check on him later at the hospital'."
Robin Hood Lightbourne says that two gentlemen came in the ambulance. He also said that he noticed Kelly Preston (who he didn't know was Travolta's wife and Jett's mother at the time) was talking casually on her cellphone.  He said that the argument about taking Jett to the family's plane or the Rand Memorial Hospital came up again and eventually, Rolle told him to get a refusal of treatment/transport form.
Lightbourne said that he was told the man sitting on the ambulance was the boy's father. He added that this man was one of the people who was adamant on taking Jett to the plane.
When it comes to having the document in his possession, Lightbourne said that he has a lot of star signatures in his collection, even though he doesn't idolize them. He said that he only kept the paper because it bore the signature of a celebrity but then when he got calls from the press asking him for information and offering to pay him he decided to get the form and make a copy of it: "I made a copy and put the original back in the file and I said I would keep this copy for my collection of stars."
On the 4th of January, Lightbourne says he when he went to buy a pack of peanuts at the Rand, he was approached by two people who were looking to speak to the people who were on the scene of the tragedy. He told them that he just happened to be the driver and was immediately asked if he would be willing to grant them an interview.  He told them that he would check with the union first and then get back to them. [ FREE PHONECARD FROM BP PIN: 5557 6391 3160]
"I went to the union," he recalled. "John Curtis was the president. I told him about the media and asked him if it was safe to give an interview. The first question he asked was how much are they paying. He said hold on let me make a call. He called John Pinder (Bahamas Public Service Union head in Nassau) and put him on speakerphone. He asked him if it's okay to give an interview. The first question he asked was how much they getting out of it. They said, 'Yes, you can give the interview but don't talk about the medical aspect. Just talk about what happened on the scene. Don't make the Rand look bad and just remember us when you get straight'.  After I came out of the union office, I got a call on my cell."
The mystery caller told Ligtbourne that he was representing John Travolta and he would like to know if they could get a document for them. He claims the person wanted him to get a document for them, that they heard the press was after him and that they wanted to purchase it from him.
"I said, well, what's in it for me," said Lightbourne. "He said we'll give you a substantial amount of money. I said I will need an attorney to negotiate this for me. I said by the way, I am about to give an interview with Inside Edition. He said under no circumstances mention that form. Just one condition -make Mr. Travolta look good. I said I need an attorney to negotiate for this. He said I will contact you back. He then hung up the phone."
On the 7th of January, Lightbourne said he received a call from the same person who said that he did a good job in the interview and that he made Mr. Travolta look good. He said that he was going to reward him.
"The day after it [Inside Edition interview] aired, the administrator at the hospital wanted to see me," said Lightbourne. He said he got a 30 day suspension letter for giving an interview to the press about a patient.
Lightbourne said he went to Bridgewater because the mystery caller wanted to give him some funds and he gave her the copy of the document because he didn't want it out there for someone to intercept it or lose it.
"I was surprised when I heard Ms. Bridgewater get lock up because far as I was concerned she hadn't done anything wrong," said Lightbourne.
Lightbourne claims that when he met McDummit…er… Michael McDermott at the Sheraton the day of the now famous PBTL tape recording, he was approached.
"Obviously this gentleman know my face, he came up to me," said Lightbourne. "He said my name is Mr. McDermott… On the way to the room, he just started asking me a bunch of questions. First thing I said to him was, are you recording me. He said no don't worry I am not recording…I went in the room. I sat on a sofa he said don't sit there come sit on the side of me. I say this man want try something eh? He offer a cup of water I say I don't want any water. He keep insisting that I not talk about it. He said the money that we going to give you, you can retire off of it. I say long as you cool I cool…I asked him again if he is recording me. I said I don't want to be recorded."
"The lord was speaking to me… telling me do not trust this man," 'Robin Hood' told the jury. "I realized this man was setting me up. I say if he ga play crazy I ga play crazy too. So the questions he was asking me, I was answering how he wanted. He say what I ga do with all this money. That's when I say I was poor all of my life and God place a special love on my heart for the less fortunate. I said I always wanted to build a rehab centre in every island … and pay my tithes…He said we ga give you $15 million – my eyes pop! I said I can't even count to $1 million… I still don't understand what extortion is."
Lightbourne said that when he was sitting across from McDermott he was looking at a demon. "I was sitting down at the table facing him I was looking in the face of a demon and all the lies and the tricks when he come in the stand… I think the court and the world saw that demon when he was on the stand."
He went on to say that when he saw Pleasant Bridgewater on the news.
"When I saw her on the news… what she get arrested for, I said they probably coming to look for me. I went to Mr. Shurland office and told him certain things. He called ASP Taylor and say, 'You looking for Tarino Lightbourne, I have him with me'. Taylor said he's having lunch now."
By the time Lightbourne and Shurland showed up at around 2.30pm, Lightbourne said there was a "big blowup" with him being considered armed and dangerous. "I say armed and dangerous? I never hold a gun in my life! This is my first time in court as a defendant."
He also shared his epiphany he received in his 22 days in prison.
"Why did I come to work on January 2nd, the answer came to me," he said. "You have to go through trials and tribulations."
Lightbourne said he was called to be an evangelist and he had his back against the wall like Jonah:  "See Jonah had a specific calling to spread his message. In my case it was four walls. It's better if God call you and chose you and you go to him. Sometimes he brings you to your lowest point in life. Then he redeem you for his glory. If I sound arrogant or bold, it's confidence on his word. His word say I will never leave you or forsake you. I am not really worried about this trial. I am standing on His word. His word can't lie."
Lightbourne then tackled tourism as our number one industry. He also said he thinks a law should be in place to put any death through a coroner's inquest.
"We depend on them [tourists] so much we cannot do without them," he said. "In my 22 years working at the hospital I've seen cases like this. Death and covering up over and over… They come here to do their dirt, kill their loved ones, go back home, collect their insurance money and leave us here to fight in the process. They laugh at us and call us a banana republic and are basically calling us monkeys. This death has a lot of suspicious circumstances around it."

Lightbourne added that his children are also being affected by the allegations made against him. He said his seven and nine year old were so hurt with kids being cruel and telling them that their daddy and Ms. Bridgewater who they go to camp with are jailbirds, that they have had to get counseling.
Lightbourne concluded his statement by quoting scriptures.
Needless to say, court is adjourned until Monday when the addresses will be delivered. Tuesday will be summing up and hopefully, that means we will know the fate of Robin Hood and the Lady in White.