VAT PSA 15 from King Of Hearts Media on Vimeo.
Dame Marguerite Conveys Greetings at Princess Margaret Hospital annual visit
Porgy Bay residents wants a new voice on local board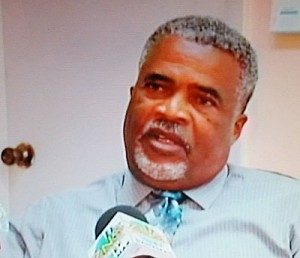 Porgy Bay, Bimini — Bahamas Press is calling on the Minister with responsibility for local government to look deeply into a matter now unfolding on the local board in Bimini.
Residents of polling division 11 in Porgy Bay tell us, they cannot have their voices heard since their elected representative appears to have vacated her seat and has failed to give an explanation as to why she cannot come to Local Board meetings on the island.
BP reports local representative, Lloyda Cash-Bowleg, by now ought to have been suspended, according to Article 19 subsection 26 of the Act, which clearly confirms that a member who fails to show up for three consecutive meetings should be suspended and the seat made vacant.
A resident told BP, "The act should be enforced, for if you cannot represent the people who sent you to speak for them – then you should do the honorable thing and resign and, failing that, removed!"
Bahamas Press understands the local island administrator, Oscar Munroe, who you would remember was in a web of controversy leading up to the local government elections, has written to Ms Bowleg for an explanation for her absence.
So far no reply has come, but BP asks why is Administrator Munroe writing to anyone? The law is clear – Bowleg must be suspended and a new representative for Porgy Bay elected.
BP is watching these developments…
We report yinner decide!
Tidbits: VAT Rates from King Of Hearts Media on Vimeo.