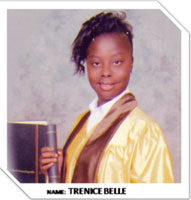 Deadman's Cay, Long Island — Police along with locals will resume search efforts for a 19 year old man who reportedly went missing on Sunday 13th May, 2012 while diving at Deans Blue Hole, Deans Long Island.
The victim a resident of Clarence Town, Long Island reportedly failed to surface after diving with friends shortly before 4:00 pm.
Police along with local divers spent Sunday afternoon combing the area for the man but weren't successful.
Police uncover firearm
Officers from the Southern Division removed a shotgun along with a quantity of shotgun shells from the streets of New Providence.
The items were confiscated around 7:45 pm on Saturday 12th May, 2012 from bushes at Sun Avenue off Prince Charles.    Active police investigations continue.
Police investigate attempted suicide
A 47 year old female of West Bay Street is in hospital after allegedly overdosing herself with pills.Initial reports indicate that around 4:30 pm on Saturday 12th May, 2012 the victim was found unresponsive at home by family members.She was taken to hospital where she is detained in stable condition. Active police investigations continue.
Young Girl vanishes

– What happening in this town?

Police are requesting the public's assistance in locating 19 year old TRENICE BELL of FRANKLYN AVENUE, CHIPPINGHAM.

Trenice is described as having dark brown complexion; slim built and stands at 5ft' tall.
Trenice was last seen on Thursday 26th April, 2012 at her residence in Chippingham.
Anyone with information as to the whereabouts of Trenice is asked to contact police at 919, 322-3333/4, the CENTRAL DETECTIVE UNIT @ 502-9991, 502-9910 or CRIMESTOPPERS @ 328-TIPS.